October is all about CRIME!!
Thanks to the support of Fremantle Press, there are FOUR awesome NEW TITLES publishing in October for crime lovers! Purchase one of these titles and you get to choose one FREE COPY* (*While stocks last) from the eight titles listed under the FREE CATEGORY.
If purchasing one of the NEW CRIME titles online, include in the NOTES section which FREE CRIME novel you would like.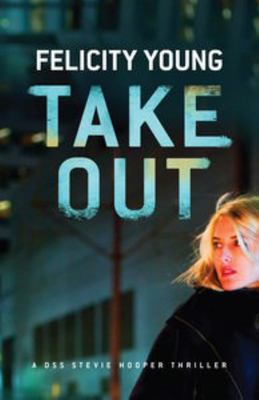 Take Out
by Felicity Young
$24.99
AUD
Category: Crime & Mystery | Series: A DSS Stevie Hooper Mystery Ser.
It's tough being a Detective Senior Sergeant in the Sex Crimes unit. DSS Stevie Hooper is fighting to balance the seamier side of being a cop with her role as a mother. And her latest case is not going to make it any easier. It starts with a deserted house, an abandoned baby and an elderly neighbour who has the answers, but cannot speak. Then the body of a woman turns up in the river - limbs bound, and a shotgun wound to the head. Soon DSS Hooper is on the trail of a human trafficking ring. A ruthless group with international connections that has at its rotten heart a disregard for all human life. ...Show more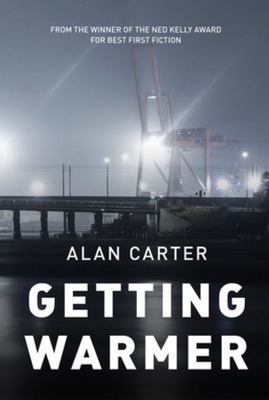 $22.99
AUD
Category: Crime & Mystery | Series: Cato Kwong
Cato Kwong is back. Back in Boom Town and back on a real case - the unsolved mystery of a missing fifteen-year-old girl. But it's midsummer in the city of millionaires and it's not just the heat that stinks. A pig corpse, peppered with nails, is uncovered in a shallow grave and a body, with its throat c ut, turns up in the local nightclub. As a series of blunders by Cato's colleague brings the squad under intense scrutiny, Cato's own sympathy for a suspect threatens to derail his case and his career. ...Show more
$32.99
AUD
Category: Crime & Mystery
Sergeant Nick Chester has dodged the Geordie gangsters he once feared and is out of hiding and looking forward to the quiet life. But gold fever is creating ill feeling between prospectors, and a new threat lurks in the form of trigger-happy Americans preparing for doomsday by building a bolthole in the valley. As tensions simmer, Nick finds himself up against an evil that knows no borders and no depths.   ...Show more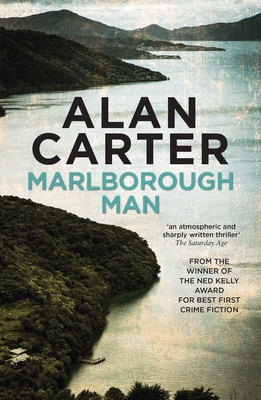 $29.99
AUD
Category: Crime & Mystery | Reading Level: Very Good
Nick Chester is working as a sergeant for the Havelock police in the Marlborough Sound, at the top of New Zealand's South Island. If the river isn't flooded and the land hasn't slipped, it's paradise. Unless you are also hiding from a ruthless man with a grudge, in which case, remote beauty has its own kind of danger. In the last couple of weeks, two locals have vanished. Their bodies are found, but the Pied Piper is still at large.Marlborough Man is a gripping story about the hunter and the hunted, and about what happens when evil takes hold in a small town. ...Show more
$32.99
AUD
Category: Australian Crime
Cryogenicist Dr Georgette Watson has mastered the art of bringing frozen hamsters back to life. Now what she really needs is a body to confirm her technique can save human lives. Meanwhile, in New York City, winter is closing in, and there's a killer on the loose, slaying strangers who seem to have noth ing in common. Is it simple good fortune that Georgette, who freelances for the NYPD, suddenly finds herself in the company of the greatest detective of all time? And will Sherlock Holmes be able to save Dr Watson in a world that has changed drastically in 200 years, even if human nature has not? ...Show more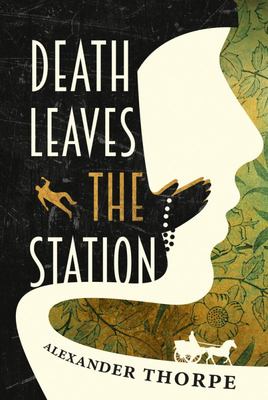 $27.99
AUD
Category: Crime & Mystery
Set in 1927, the story takes all the classic elements of an interwar murder mystery and gives it a distinctive Australian flavour. A nameless friar turns up at Halfwell Station, at the same time that Ana, the adopted daughter of the station owners, discovers a body in the desert nearby when she goes for a midnight walk. But when she returns to look for it, the body is gone. Death Leaves the Stationwas written for fans of classic mystery and crime fiction. ...Show more
$24.99
AUD
Category: Crime & Mystery | Series: Dave Warner Crime Ser.
Winner: 2016 Australian Crime Writers Association, Ned Kelly Award, Best Crime Novel   Detective Inspector Daniel Clement is back in Broome, the tropical town where he grew up, licking his wounds from a busted marriage and struggling to be impressed by his new team of small-town, inexperienced cops. But stagnation and lethargy soon give way to a case with urgent purpose. On the edge of the desert, a man is found dead in a crocodile-infested watering hole. And he is only the first. The connection between the victims is elusive, but Clement must pursue it as a decades-old mystery begins to unravel and a monster cyclone brews on the horizon. ...Show more
$32.99
AUD
Category: Crime & Mystery | Series: Frank Swann Ser.
It is Fremantle in 1989 and Frank is at home, suffering from an undiagnosed nd debilitating illness. When Frank is called in to investigate an incident at a local brothel, it soon appears there is a link between the death of two women and the arrival of the US nuclear-powered aircraft carrier Carl Vinso n in the port city. Shore Leave is the fourth book in the Frank Swann series. It also features Lee Southern, the main character from True West. ...Show more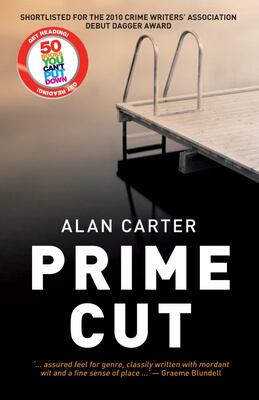 $22.99
AUD
Category: Australian Crime | Series: Cato Kwong Ser.
Banished to the stock squad after the fallout from a police frame-up, Cato is brought in from the cold to solve the case of a torso washed up on the wild shores of the Great Southern Ocean. But Cato faces powerful opposition when his investigation lifts the lid on the exploitation of migrant workers and disturbs an even darker criminal mind. ...Show more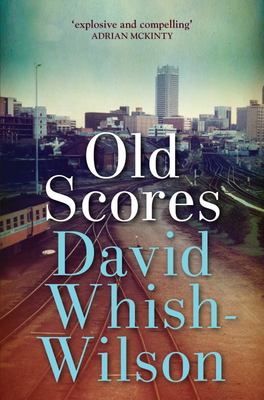 Old Scores
by David Whish-Wilson
$29.99
AUD
Category: Australian Crime
It's the early 1980s: the heady days of excess, dirty secrets and personal favours. Former detective Frank Swann is still in disgrace, working as a low-rent PI. But when he's offered a security job by the premier's fixer, it soon becomes clear that someone is bugging the premier's phone - and it may cos t Swann more than his job to find out why. ...Show more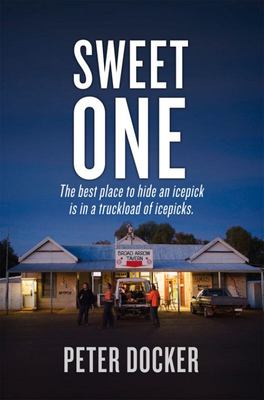 $29.99
AUD
Category: Australian Crime
When a senior Aboriginal war veteran dies horribly at the hands of state government authorities, Izzy, a journalist and daughter of a war veteran herself, flies to the goldfields of Western Australia to cover his death. But Izzy is about to learn that for every action there is an equal and bloody reacti on. On the trail of the vigilantes, she finds herself embedded in a secret war that is finally, irrevocably, going to explode to the surface. ...Show more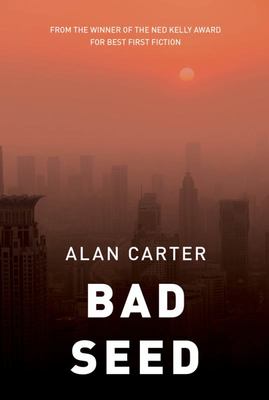 $29.99
AUD
Category: Crime & Mystery | Series: Cato Kwong Ser.
When wealthy property developer Francis Tan and his family are found slain their mansion, Cato Kwong is forced to recall a personal history that makes his investigation doubly painful. The killer is elusive and brutal, and the investigation takes Cato to Shanghai. In a world of spoilt rich kids and cybe r dragons, Cato is about to discover a whole lot more about the Chinese acquisition of Australian land - about those who play the game and those who die trying. ...Show more