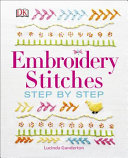 $24.99
AUD
Category: Sewing
From a herringbone stitch to a wheatear - a new edition of this comprehensive guide to embroidery. Create beautiful needlework with this complete illustrated guide to stitching. This is the perfect reference for embroidery, needlepoint, dressmaking, canvas work or other needlecrafts. You can find advice on what thread, needles or fabric will work with which stitches and take a look at over 200 decorative and practical stitches with ideas on how and where to use them. It includes step-by-step instructions and detailed working photographs will help you understand exactly how to create any stitch and what it should look like. It is invaluable for beginners, and full of ideas for the accomplished stitcher. ...Show more

$34.99
AUD
Category: Papercraft | Reading Level: General Adult
Open your dream pet store with these 35 fun paper-based projects.   All animal lovers are going to go wild for the 35 amazing activities in Origami Animal Friends. With just a few pieces of paper you can create all your favorite pets, including cute cats, dogs, rabbits, and horses alongside creepy cra wlies, fish, frogs, birds, and lots more. The clear step-by-step instructions are so simple to follow that means anyone can have a go, no matter if you are a first-time folder or origami expert. Best of all, Origami Animal Friends comes with a pack containing 50 specially designed pieces of origami paper, so you can start making your first cute creature right away. ...Show more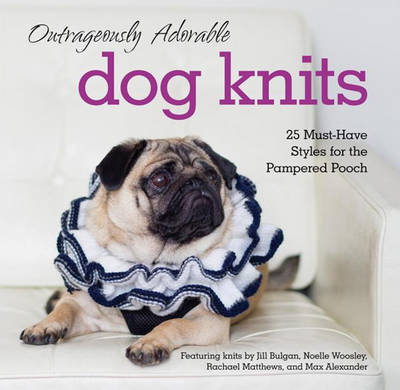 $45.00
AUD
Category: Knitting, crochet, kneedlework
"Knitting Basics shows just how easy it is to create impressive knitwear and accessories. With more than 30 inspiring projects written specifically for those who want to learn how to knit but don't know where to start, Knitting Basics is full of useful information and easy-to-follow patterns to help a b eginner on the path to becoming a confident knitter. With step-by-step instructions and photos of all the basic stitches, advice on how to choose and read patterns, and handy tips for mending and repairing knitwear, this book is an invaluable resource for all aspiring knitters. Once you have mastered the skill, there will be no stopping you." ...Show more
$37.99
AUD
Category: Knitting, crochet, kneedlework | Series: Make Good: Japanese Craft Style Ser.
Give each month more beauty by stitching embroidery motifs with unique seasonal designs. Follow the course of a year-from snow flowers and skiing bears in January to lily of the valley in May, a collection of seed pods in October, trumpeting angels in December, and much more-to enliven your embroidery w ith a seasonal flair. Through thirty-eight patterns, designer Yumiko Higuchi offers organic yet modern designs with colorful and detailed imagery and a sweet and lively feel. Stitch projects to display as art or transform your work into small projects you can use. With beautiful photographs, clear step-by-step instructions, and detailed diagrams, A Year of Embroideryoffers dynamic and unique designs that will inspire embroiderers of all skill levels. ...Show more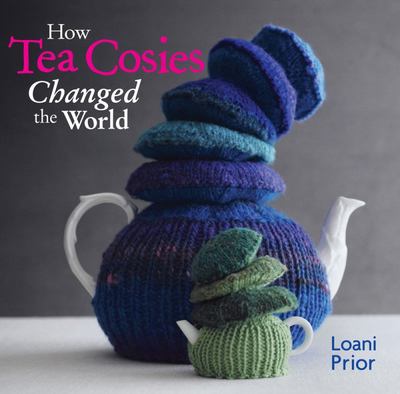 $29.99
AUD
Category: Knitting, crochet, kneedlework
Be drawn into a world of creative passion with the vibrant designs featured in How Tea Cosies Changed the World, Loani Prior's follow-up to Really Wild Tea Cosies. Loani's outrageous imagination has produced 24 new designs that transform the conventional tea cosy into a knitted piece of art. It's not ju st about tea cosies though: use the easy-to-follow instructions and try your hand at Loani's knitted purse, or expand your skills with the double-knitted scarf. Full of humour, flair and creativity, How Tea Cosies Changed the World will delight and inspire you. ...Show more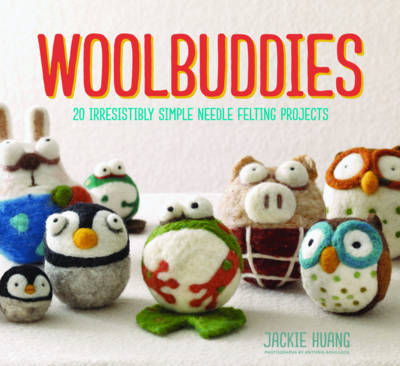 $24.95
AUD
Category: Sewing
This adorable book introduces the basic techniques for needle felting, with step-by-step instructions and how-to photos for crafting 20 irresistible projects featuring the Woolbuddy characters. Needle felting is the simple art of hand-sculpting objects with wool by stabbing a tuft of wool with a barbed needle into a desired shape. Wrapped up in a must-have package with a diecut window, this book will win the hearts of Renegade Craft Fair and Etsy shoppers, fans of cuteness, the DIY blog/Creative Bug set and Comic-Con nerds. ...Show more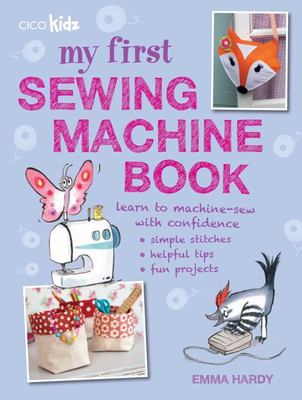 $22.95
AUD
Category: Sewing
Learn how to use a sewing machine while making fantastic projects! With 35 projects that you'll love to make and a helpful techniques section, this book will teach you all about sewing machines, from how to thread them and use them safely to all the different stitch settings. Start out with Awesome Acce ssories and Clothes, where you can make a ribbon bow collar and cosy scarf, as well as an elasticated skirt. Then try one of the Brilliant Bags, such as a cute zipped purse, an iPod case and even a canvas beach bag to take on holiday with you. Transform your room with the Beautiful Bedroom projects - the wall tidy looks great and gives you somewhere to store all your bits and pieces, and you can brighten up your bedding with a patchwork quilt. Finally, why not have a go at the Fantastic Toys? Make a rag doll, and then clothes for it, too, to get a feel for dressmaking, or create a fabric chequerboard for playing draughts and chess. Every project has step-by-step artworks to guide you, plus a skill level so you can start with easy items and move on to more challenging things as you get better at using a machine. ...Show more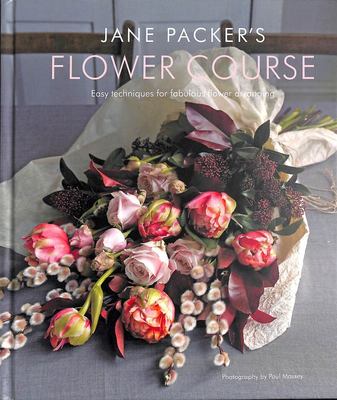 $45.00
AUD
Category: Flower Arranging
Jane Packer Flowers is one of the world's most influential floristry companies, with a distinctively elegant yet refreshingly modern look.   The highly successful Jane Packer flower schools make the company's floral expertise and design creativity available to all those who are lucky enough to attend. For those who can't, Jane Packer's Flower Course covers exactly the same ground as the flower school's highly regarded four-week Career Course, including Foundation Floristry and the Foundation Bridal. The emphasis is on clarity and simplicity, so glorious photographs of finished arrangements are accompanied by step-by-step photographs and easy-to-follow instructions. The book is divided into three different sections. Flowers to Give teaches the techniques necessary for a variety of irresistible floral gifts as well as bouquets arranged in baskets, bags, and boxes. Flowers for the Home covers arrangements of all shapes and sizes, while the third section, Flowers for Celebrations, provides all the know-how for party flowers, festive wreaths, and table arrangements and last, but not least, beautiful wedding flowers. Jane Packer's Flower Course distils floral expertise and style into one essential volume that imparts all the secrets of creating beautiful floral designs. It's a must for anyone who loves flowers. ...Show more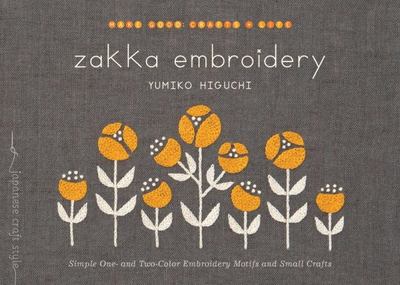 $37.99
AUD
Category: Knitting, crochet, kneedlework | Series: Make Good: Japanese Craft Style Ser.
Embrace a simpler approach to stitching with bold one- and two-color embroidery motifs   Zakka Embroidery presents designs that are an elegant blend of Japanese and Scandinavian style. The motifs and patterns are spare and graphic, yet softened with organic shapes and imagery drawn from nature. The r esult is embroidery that evokes a personal feel and conjures a sense of nostalgia. The task of picking just the right palette for an embroidery project can be overwhelming to beginners and experienced stitchers alike. But when you take away that challenge, a whole world of texture and style becomes available. Here Japanese designer Yumiko Higuchi presents embroidery motifs to be stitched using just one or two colors--creating patterns and designs that are more evocative for their form than for a play of colors. Each embroidery design is paired with a simple craft project, transforming the stitched fabric into a functional object, including pouches, pillows, aprons, and more.   With beautiful photographs, clear step-by-step instructions, and detailed diagrams, Zakka Embroidery will be an inspiring guide for those new to embroidery and a delightful experience for those experienced with needle and thread. ...Show more
$29.99
AUD
Category: Papercraft
This comprehensive guide to pop-up design and paper mechanics is a delightful introduction to the intriguing aspects of a fascinating craft. This new and accessible approach to pop-up theory and practice distills the numerous mechanisms into a logical set of 18 underlying shapes and explains the techniq ues for building these shapes. The author demonstrates how sophisticated pop-up designs are constructed and shows how to form a three-dimensional reference book. Invaluable for both professional and amateur designers. Appeals to craft-hobby enthusiasts who make their own greeting cards, but is also a useful aid to teachers of art, design and technology, designers, illustrators and sculptors. ...Show more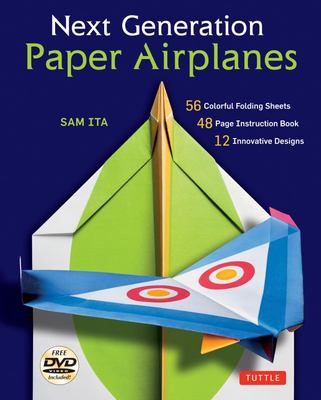 $19.99
AUD
Category: Activity/Novelty
These paper airplanes are engineered for extreme performance and are guaranteed to impress.   Noted paper engineer Sam Ita has deconstructed and re-engineered a collection of paper airplane projects to create a series of innovative, never-before-seen folding patterns. Sam kept the step-by-step folding instructions straightforward enough for even beginners to get in on the fun. With the included instructional DVD and enough custom-designed folding paper to make 56 planes, this kit has everything you need to get these fresh flyers soaring in no time at all.   This paper airplanes kit contains: Full-color 48 page booklet Clear, step-by-step diagrams and instructions 12 airplane models 56 pre-printed, high-quality origami paper sheets Instructional DVD ...Show more