We have a huge classics section. Please check it out under Fiction - Classics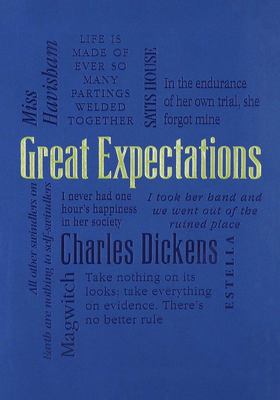 $24.99
AUD
Category: Classics | Reading Level: General Adult
One of the most popular novelists ever, Charles Dickens wrote about what he saw in 19th century London: orphans, child labor, and the crime that was rampant in the city at the time. In the 1861 bestseller Great Expectations, he wove all of these themes into a tale of mystery and personal development. Th e story of a young orphan boy--poor and alone, but whisked away to London by a anonymous benefactor--is a fantastic tale, complete with plot twists and a love story that puts many modern novels to shame. To this day, Great Expectations remains one of Dickens's greatest achievements. Now available as part of the Canterbury Classics singles series, the novel is a must-have addition to the libraries of all classic literature lovers. Lexile score: 1150L About the Word Cloud Classics series: Classic works of literature with a clean, modern aesthetic! Perfect for both old and new literature fans, the Word Cloud Classics series from Canterbury Classics provides a chic and inexpensive introduction to timeless tales. With a higher production value, including heat burnished covers and foil stamping, these eye-catching, easy-to-hold editions are the perfect gift for students and fans of literature everywhere. ...Show more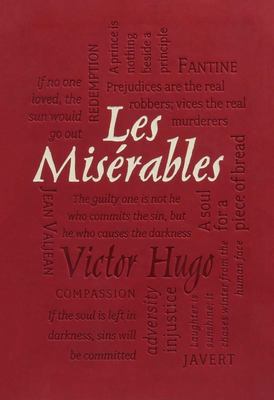 $24.99
AUD
$35.00
(28% off)
Category: Classics | Series: Word Cloud Classics
As much a history or commentary as a work of fiction, Les Misérables is dominated by France's past. While the fictional aspects may seem to be an afterthought, Hugo's craft is apparent as he weaves multiple characters together. (Translated by Isabel F. Hapgood)
I Capture the Castle
by Dodie Smith; Valerie Grove (Introduction by)
$16.99
AUD
Category: Classics | Series: Vintage Classics Ser.
"I write this sitting in the kitchen sink" is the memorable first line of this enchanting coming-of-age story, told in the form of Cassandra Mortmain's journal. Cassandra wittily describes life growing up in a crumbling castle, with her father who suffers from crippling writer's block, her glamorous but ineffectual step-mother and her vain but beloved sister Rose. When two visiting Americans arrive, all of their lives are turned upside down, and Cassandra experiences her first love.This is a classic coming-of-age story, beloved of generations of teenage and adult readers, by Dodie Smith, who also wroteThe Hundred and One Dalmatians. ...Show more
$12.99
AUD
Category: Classics | Series: Popular Penguins Ser.
'What's it going to be then, eh?'In this nightmare vision of youth in revolt, fifteen-year-old Alex and his friends set out on a diabolical orgy of robbery, rape, torture and murder. Alex is jailed for his teenage delinquency and the State tries to reform him - but at what cost?Social prophecy? Black co medy? Study of freewill? A Clockwork Orangeis all of these. It is also a dazzling experiment in language, as Burgess creates a new language - 'nadsat', the teenage slang of a not-too-distant future.'Every generation should discover this book' Time Out'A gruesomely witty cautionary tale'Time ...Show more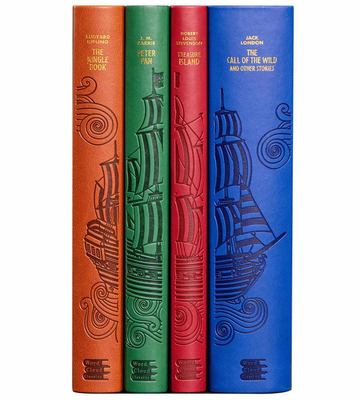 $99.99
AUD
Category: Classics | Series: Word Cloud Classics Ser.
Jump into thrilling adventures with this Word Cloud Boxed Set   There are so many adventures to choose from in this exclusively selected boxed set Four special-edition Word Cloud Classics are included: Call of the Wild and Other Stories, The Jungle Book, Peter Pan, and Treasure Island. Readers will b e proud to display these works on their bookshelf when not reading stories of the savage landscape of Yukon territory, the challenges of growing up in the jungle, flying to Neverland, and hunting for pirate treasure--and the pirate ship sailing across the spines is sure to provoke many an interesting conversation. ...Show more
$12.95
AUD
Category: Classics | Series: Text Classics
"This is not a romance - I have too often faced the music of life to the tune of hardship to waste time in snivelling and gushing over fancies and dreams; neither is it a novel, but simply a yarn - a real yarn. Oh!" Written with all the high spirits of youth, My Brilliant Career is the unforgettable tal e of Sybylla Melvin, a headstrong country girl - passionate, endearing, stubborn, honest - and her fraught journey from rags to riches to rags. ...Show more
$12.99
AUD
Category: Classics | Reading Level: very good
Down and Out in Paris and London is the first full-length work by the English author George Orwell, published in 1933. It is a memoir in two parts on the theme of poverty in the two cities. The first part is an account of living on the breadline in Paris and the experience of casual labour in restaurant kitchens. The second part is a travelogue of life on the road in and around London from the tramp's perspective, with descriptions of the types of hostel accommodation available and some of the characters to be found living on the margins.Plot Summary : Two verbless sentences introduce the scene-setting opening chapters, which describe the atmosphere in the Paris quarter and introduce various characters who appear later in the book. From Chapter III to Chapter X, where the narrator obtains a job at "Hotel X," he describes his descent into poverty, often in tragi-comic terms. An Italian compositor forges room keys and steals his savings and his scant income vanishes when the English lessons he is giving stop. He begins at first to "sell" some of his clothes, and then to "pawn" his remaining clothes, and then searches for work with a Russian waiter named Boris--work as a porter at Les Halles, work as an English teacher and restaurant work. He recounts his two-day experience without any food and tells of meeting Russian "Communists" who, he later concludes, on their disappearance, must be mere swindlers.After the various ordeals of unemployment and hunger the narrator obtains a job as a plongeur (dishwasher) in the "Hôtel X" near the Place de la Concorde, and begins to work long hours there. In Chapter XIII, he describes the "caste system" of the hotel--"manager-cooks-waiters-plongeurs"--and, in Chapter XIV, its frantic and seemingly chaotic workings. He notes also "the dirt in the Hôtel X.," which became apparent "as soon as one penetrated into the service quarters." He talks of his routine life among the working poor of Paris, slaving and sleeping, and then drinking on Saturday night through the early hours of Sunday morning. In Chapter XVI, he refers briefly to a murder committed "just beneath my window [while he was sleeping .... The thing that strikes me in looking back," he says, "is that I was in bed and asleep within three minutes of the murder. We were working people, and where was the sense of wasting sleep over a murder"Author's Biography : Eric Arthur Blair (25 June 1903 - 21 January 1950), who used the pen name George Orwell, was an English novelist, essayist, journalist and critic. His work is marked by lucid prose, awareness of social injustice, opposition to totalitarianism, and outspoken support of democratic socialism.Orwell wrote literary criticism, poetry, fiction, and polemical journalism. He is best known for his dystopian novel Nineteen Eighty-Four (published in 1949) and the allegorical novella Animal Farm (1945). His non-fiction works, including The Road to Wigan Pier (1937), documenting his experience of working class life in the north of England, and Homage to Catalonia (1938), an account of his experiences in the Spanish Civil War, are widely acclaimed, as are his essays on politics, literature, language, and culture. In 2008, The Times ranked him second on a list of "The 50 greatest British writers since 1945"Extrait : There were the Rougiers, for instance, an old, ragged, dwarfish couple who plied an extraordinary trade. They used to sell postcards on the Boulevard St Michel. The curious thing was that the postcards were sold in sealed packets as pornographic ones, but were actually photographs of chateaux on the Loire; the buyers did not discover this till too late, and of course never complained. The Rougiers earned about a hundred francs a week, and by strict economy managed to be always half starved and half drunk. The filth of their room was such that one could smell it on the floor below. ...Show more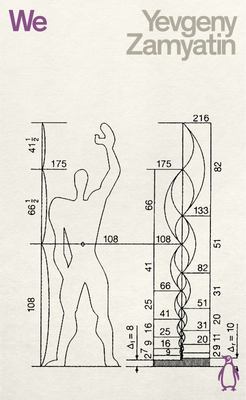 We
by Yevgeny Zamyatin; Clarence Brown (Translator)
$19.99
AUD
Category: Classics | Series: Penguin Science Fiction Ser.
Yevgeny Zamyatin's page-turning science fiction adventure, a masterpiece of wit and black humor that accurately predicted the horrors of Stalinism, We is the classic dystopian novel that became the basis for the tales of Aldous Huxley, George Orwell, and Margaret Atwood, among so many others. Its messag e of hope and warning is as timely at the beginning of the twenty-first century as it was at the beginning of the twentieth.   In the One State of the great Benefactor, there are no individuals, only numbers. Life is an ongoing process of mathematical precision, a perfectly balanced equation. Primitive passions and instincts have been subdued. Even nature has been defeated, banished behind the Green Wall. But one frontier remains: outer space. Now, with the creation of the spaceship Integral, that frontier -- and whatever alien species are to be found there -- will be subjugated to the beneficent yoke of reason.   One number, D-503, chief architect of the Integral, decides to record his thoughts in the final days before the launch for the benefit of less advanced societies. But a chance meeting with the beautiful 1-330 results in an unexpected discovery that threatens everything D-503 believes about himself and the One State. The discovery -- or rediscovery -- of inner space...and that disease the ancients called the soul. ...Show more
$14.99
AUD
Category: Classics | Series: Macmillan Collector's Library
The original self-help book- bestselling The Prophet takes the reader on an unparalleled spiritual and philosophical journeyThe time has come for the revered Prophet to leave Orphalese. Before he departs, people gather around him and ask him to speak his wisdom. Divided into twenty-eight chapters coveri ng sprawling topics such as love, marriage, children and friendship, The Prophet forms a collection of poetic essays that are philosophical, spiritual and inspirational. The book was an instant bestseller on publication in 1923 and since then has been translated into more than 50 languages. 'Book of a lifetime...I have loved many books over the years, but the one I would never be parted from and read again and again is The Prophet by Kahlil Gibran? Independent ...Show more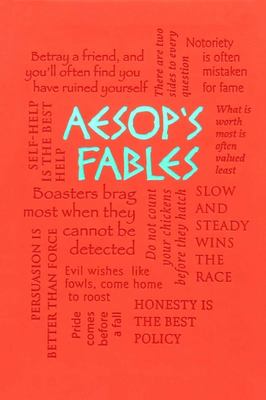 $24.99
AUD
$29.99
(16% off)
Category: Classics
Aesop was a slave and storyteller who lived in ancient Greece around 620-564 BC. No writings by him exist (if they ever existed at all), yet numerous stories and tales have been credited to him and have been shared through oral tradition throughout the world. Many of these use animals as the main charac ters to convey deeper meanings and morals that have become ingrained in our cultural--and personal--belief systems. For example, in "The Goatherd and the Goat" we learn that there is no use trying to hide what can't be hidden. In "The Ass and the Purchaser" we find that people are known by the company they keep. In "The Boys and the Frogs," one person's pleasure may be another person's pain. And misery loves company, as we see in "The Fox Without a Tail." Lexile score: 1090L About the Word Cloud Classics series: Perfect for both old and new literature fans, the Word Cloud Classics series from Canterbury Classics provides a chic and inexpensive introduction to timeless tales. With a higher production value, including heat burnished covers and foil stamping, these eye-catching, easy-to-hold editions are the perfect gift for students and fans of literature everywhere. ...Show more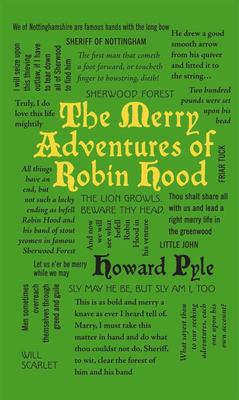 $19.99
AUD
Category: Classics | Series: Word Cloud Classics
What could be merrier than joining Robin Hood's band of Merry Men for adventures in the English countryside? Pirates of the trees rather than the seas, Little John, Friar Tuck, Will Scarlet, and many others ensure that Robin's clever schemes relieve the rich of their excess treasures and redistribute th e wealth to those most in need. Howard Pyle was an accomplished author and illustrator; his original images, published with the stories in 1883, appear throughout the book. You will leave no leaf unturned in this latest addition to the Word Cloud Classics series. ...Show more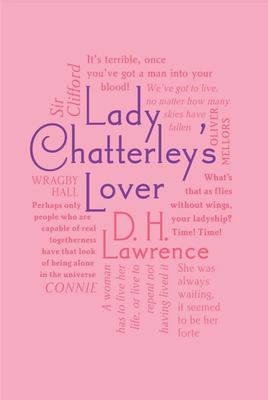 $19.99
AUD
Category: Classics | Series: Word Cloud Classics Ser. | Reading Level: General Adult
"Lady Chatterley's Lover" is a novel by D. H. Lawrence - one of the most extraordinary literary works of the twentieth century