We have a huge classics section. Please check it out under Fiction - Classics
$24.95
AUD
Category: Classics | Series: Barnes and Noble Flexibound Editions Ser.
Pride and PrejudiceBy Jane AustenComplete Edition and Brand New CopyPride and Prejudice is a novel by Jane Austen, first published in 1813. The story follows the main character Elizabeth Bennet as she deals with issues of manners, upbringing, morality, education, and marriage in the society of the lande d gentry of early 19th-century England. Elizabeth is the second of five daughters of a country gentleman living near the fictional town of Meryton in Hertfordshire, near London.Though the story is set at the turn of the 19th century, it retains a fascination for modern readers, continuing near the top of lists of "most loved books" such as The Big Read.It has become one of the most popular novels in English literature and receives considerable attention from literary scholars. Modern interest in the book has resulted in a number of dramatic adaptations and an abundance of novels and stories imitating Austen's memorable characters or themes. To date, the book has sold some 20 million copies worldwide. ...Show more
Inferno: The Divine Comedy (Clothbound Classic)
by Dante; Robin Kirkpatrick (Editor, Translator, Notes by, Commentaries by, Introduction by); Coralie Bickford-Smith (Illustrator)
$19.99
AUD
Category: Classics | Series: Penguin Clothbound Classics Ser.
Part of Penguin's beautiful hardback Clothbound Classics series, designed by the award-winning Coralie Bickford-Smith, these delectable and collectible editions are bound in high-quality colourful and tactile cloth. Describing Dante's descent into Hell midway through his life with Virgil as a guide, Inf ernodepicts a cruel underworld in which desperate figures are condemned to eternal damnation for committing one or more of seven deadly sins. As he descends through nine concentric circles of increasingly agonising torture, Dante encounters doomed souls including the pagan Aeneas, the liar Odysseus, the suicide Cleopatra, and his own political enemies, damned for their deceit. Led by leering demons, the poet must ultimately journey with Virgil to the deepest level of all. For it is only by encountering Satan, in the heart of Hell, that he can truly understand the tragedy of sin. ...Show more
$14.99
AUD
Category: Classics | Series: Gormenghast Trilogy | Reading Level: very good
As the first novel opens, Titus, heir to Lord Sepulchrave, has just been born- he stands to inherit the miles of rambling stone and mortar that stand for Gormenghast Castle. Inside, all events are predetermined by a complex ritual, lost in history, understood only by Sourdust, Lord of the Library. There are tears and strange laughter; fierce births and deaths beneath umbrageous ceilings; dreams and violence and disenchantment contained within a labyrinth of stone. ...Show more
$24.95
AUD
Category: Classics | Series: Barnes and Noble Flexibound Editions Ser.
The Adventures of Tom Sawyer by Mark Twain is an 1876 novel about a young boy growing up along the Mississippi River. It is set in the 1840s in the fictional town of St. Petersburg, inspired by Hannibal, Missouri, where Twain lived as a boy. In the novel Tom Sawyer has several adventures, often with his friend, Huck. ...Show more
$22.99
AUD
Category: Classics | Series: Vintage Classic Russians Series
THE ORIGINAL TRANSLATION BY ROBERT CHANDLER, UPDATED AND REVISED. The twentieth century War and Peace, a broad portrait of an age and a searing vision of Stalinist Russia, Life and Fate is also the story of a family, the Shaposhnikovs, whose lives in the army, the gulag, a physics institute, a power sta tion and a concentration camp are stunningly evoked, from their darkest to their most poetic moments. Judged so dangerous by the Soviet authorities that the manuscript was immediately confiscated when completed in 1960, Grossman's masterpiece was finally smuggled into the West and published in 1980. The Vintage Classic Russians Series: Published for the 100th anniversary of the 1917 Russian Revolution, these are must-have, beautifully designed editions of six epic masterpieces that have survived controversy, censorship and suppression to influence decades of thought and artistic expression. ...Show more
$19.95
AUD
Category: Classics | Series: Text Myth | Reading Level: very good
Penelope. Immortalised in legend and myth as the devoted wife of the glorious Odysseus, silently weaving and unpicking and weaving again as she waits for her husband's return.Now Penelope wanders the underworld, spinning a different kind of thread: her own side of the story - a tale of lust, greed and m urder. ...Show more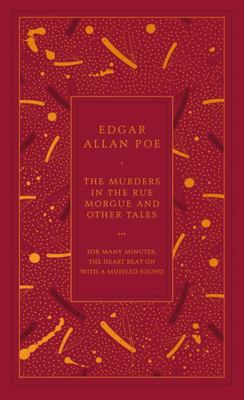 $39.99
AUD
Category: Classics
Part of a special set of 10 hardcover classics, designed by Coralie Bickford-Smith, that innovatively use foil and a special new binding material to create a highly collectible set. Horror, madness, violence and the dark forces hidden in humanity abound in this collection of Poe's brilliant tales, inclu ding - among others - the bloody, brutal and baffling murder of a mother and daughter in Paris in 'The Murders in the Rue Morgue', the creeping insanity of 'The Tell-Tale Heart', the Gothic nightmare of 'The Masque of the Red Death', and the terrible doom of 'The Fall of the House of Usher'. ...Show more
$14.99
AUD
Category: Classics | Series: Penguin Classics Ser. | Reading Level: very good
Great ExpectationsBy Charles DickensIn an overgrown churchyard, a grizzled convict springs upon an orphan boy named Pip. The convict terrifies Pip and threatens to kill him unless the boy helps further his escape. Later, Pip finds himself in a ruined garden where he meets the embittered and crazy Miss H avisham and her foster child, Estella, with whom he instantly falls in love. After a secret benefactor gives him a fortune, Pip moves to London, where he cultivates great expectations for a life that would allow him to discard his impoverished beginnings and socialize with members of the idle upper class. As Pip struggles to become a gentleman, he slowly learns the truth about himself and his illusions, and is tormented endlessly by the beautiful Estella. Written in the last decade of Dickens's life, Great Expectations reveals the author's dark attitudes toward Victorian society, its inherent class structure, and its materialism. Yet it persists as one of Dickens's most popular novels. Richly comic and immensely readable, Great Expectations is a tapestry woven of vividly drawn characters, moral maelstroms, and the sorrow and pity of love. ...Show more
Perfume
by Patrick Süskind
$24.95
AUD
Category: Classics
An erotic masterpiece of twentieth century fiction - a tale of sensual obsession and bloodlust in eighteenth century Paris 'An astonishing tour de force both in concept and execution' Guardian In eighteenth-century France there lived a man who was one of the most gifted and abominable personages in an era that knew no lack of gifted and abominable personages. His name was Jean-Baptiste Grenouille, and if his name has been forgotten today, it is certainly not because Grenouille fell short of those more famous blackguards when it came to arrogance, misanthropy, immorality, or, more succinctly, wickedness, but because his gifts and his sole ambition were restricted to a domain that leaves no traces in history: to the fleeting realm of scent . . . 'A fantastic tale of murder and twisted eroticism controlled by a disgusted loathing of humanity ... Clever, stylish, absorbing and well worth reading' Literary Review 'A meditation on the nature of death, desire and decay ... A remarkable début' Peter Ackroyd, The New York Times Book Review 'Unlike anything else one has read. A phenomenon ... [It] will remain unique in contemporary literature' Figaro 'An ingenious and totally absorbing fantasy' Daily Telegraph 'Witty, stylish and ferociously absorbing' Observer ...Show more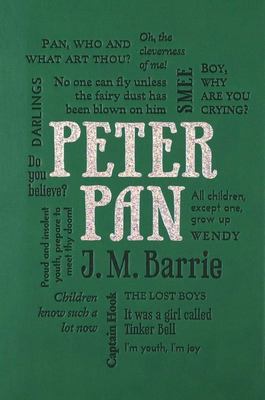 $19.99
AUD
Category: Classics | Series: Word Cloud Classics
Join Peter, Wendy, Tinker Bell, and a cast of other familiar characters on a fantastical journey in the Word Cloud Classics' Peter Pan. Included in this volume are the famous novel -- Peter and Wendy (1911) -- about the "boy who never grew up" and his adventures in Neverland, as well as a lesser-known p requel entitled Peter Pan in Kensington Gardens (1906), which tells the story of Pan's early years in London. This lively volume weaves a tale that is universally relatable and wildly popular for adults and children alike. Lexile score: 1040L ...Show more
$29.99
AUD
Category: Classics
Age range 10 to 13 The Merry Adventures of Robin Hood tells the classic tale of the mischievous Master of Sherwood Forest, who lives the outlaw life with Little John, Friar Tuck, Will Scarlet, and his band of Merry Men, bedeviling the implacable Sheriff of Nottingham during the reign of Richard the Lion hearted. This edition features more than 40 full-colour illustrations by author Howard Pyle that bring the timeless text to life. ...Show more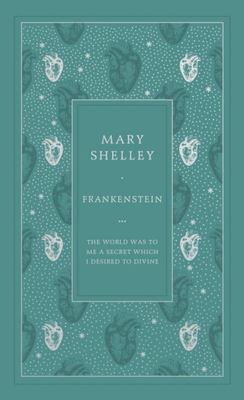 $39.99
AUD
Category: Classics
"Part of a special set of 10 hardcover classics, designed by Coralie Bickford-Smith, that innovatively use foil and a special new binding material to create a highly collectible set. Obsessed by creating life itself, Victor Frankenstein plunders graveyards for the material to fashion a new being, which he shocks into life by electricity. But his botched creature, rejected by Frankenstein and denied human companionship, sets out to destroy his maker and all that he holds dear. This chilling gothic tale, begun when Mary Shelley was just nineteen years old, would become the world's most famous work of horror fiction, and remains a devastating exploration of the limits of human creativity." ...Show more