Australia, Fiji, French Polynesia, Guam, Kiribati, Marshall Islands, Micronesia, New Caledonia, New Zealand, Papua New Guinea, Samoa, Solomon, Islands, Tonga, Vanuatu.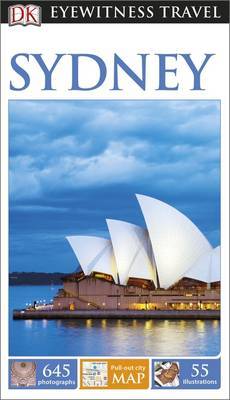 $27.99
AUD
Category: Australia, NZ & Oceania
The DK Eyewitness Travel Guide: Sydney will lead you straight to the best attractions Sydney has to offer. The guide includes unique cutaways, floorplans and reconstructions of the city's stunning architecture, including the Sydney Opera House and Sydney Harbour Bridge, plus 3D aerial views of the key d istricts to explore on foot. You'll find detailed listings of the best hotels, restaurants, bars and shops for all budgets in this fully updated and expanded guide, plus insider tips on everything from where to find the best markets and nightspots to great attractions for children. The uniquely visual DK Eyewitness Travel Guide: Sydney also includes in-depth coverage of all the unforgettable sights and comes complete with a free pull-out city map, clearly marked with sights from the guidebook and an easy-to-use street index. The map has detailed street views of all the key areas, plus there are transport maps and information on how to get around the city, and there's even a chart showing the distances between major sights for walkers. The DK Eyewitness Travel Guide: Sydney shows you what others only tell you. ...Show more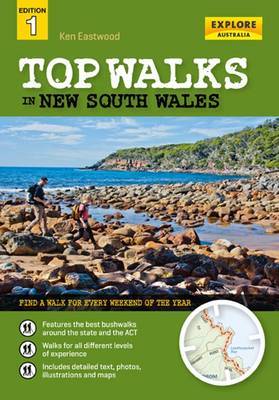 $34.99
AUD
Category: Australia, NZ & Oceania
New South Wales offers some of the best bushwalks in Australia, with fascinating natural and man-made treasures hidden along its tracks and trails. Experienced travel writer Ken Eastwood has completed every track in this book for walkers of all levels of experience. There are walks for every part of the state, including the famous Six Foot Track in the Blue Mountains, and even the hike to the top of Mount Gower on Lord Howe Island. Most of the tracks covered can be completed in a few hours, but there are some tougher multi-day walks for those wanting a greater challenge. For each walk, there is detailed trail information, a map, photographs and beautiful illustrations of fauna and flora that you're likely to see along the way. ...Show more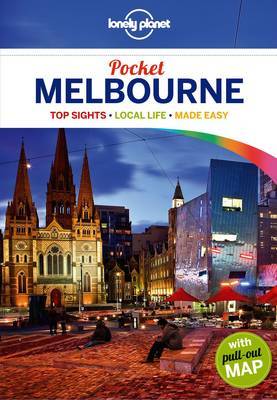 $19.99
AUD
Category: Australia, NZ & Oceania | Series: Travel Guide
#1 best-selling guide to Melbourne Lonely Planet's Pocket Melbourneis your passport to the most relevant, up-to-date advice on what to see and skip, and what hidden discoveries await you. Explore Melbourne's celebrated laneways, sip an artisan coffee at a hipster cafe, or shop your way through the many boutiques; all with your trusted travel companion. Get to the heart of the best of Melbourne and begin your journey now! Inside Lonely Planet's Pocket Melbourne: Full-colourmaps and images throughout Highlightsand itineraries help you tailor your trip to your personal needs and interests Insider tips to save time and money and get around like a local, avoiding crowds and trouble spots Essential infoat your fingertips - hours of operation, phone numbers, websites, transit tips, prices Honest reviews for all budgets - eating, sleeping, sight-seeing, going out, shopping, hidden gems that most guidebooks miss Free, convenient pull-out Melbourne map (included in print version), plus over 11 colour neighbourhood maps User-friendly layout with helpful icons, and organised by neighbourhood to help you pick the best spots to spend your time Covers City Centre, Southbank, South Melbourne, Albert Park, South Yarra, Prahran, Richmond, Fitzroy, Carlton, St Kilda and more The Perfect Choice:Lonely Planet's Pocket Melbourne, a colorful, easy-to-use, and handy guide that literally fits in your pocket, provides on-the-go assistance for those seeking only the can't-miss experiences to maximize a quick trip experience. Looking for a comprehensive guide that recommends both popular and offbeat experiences, and extensively covers all of Melbourne's neighbourhoods? Check outLonely Planet's Melbourne & Victoria guide. Looking for more extensive coverage? Check outLonely Planet's Australia guide for a comprehensive look at all the country has to offer. Authors: Written and researched by Lonely Planet, Trent Holden and Kate Morgan. About Lonely Planet:Since 1973, Lonely Planet has become the world's leading travel media company with guidebooks to every destination, an award-winning website, mobile and digital travel products, and a dedicated traveller community. Lonely Planet covers must-see spots but also enables curious travellers to get off beaten paths to understand more of the culture of the places in which they find themselves. *Best-selling guide to Melbourne. Source: Nielsen BookScan. Australia, UK and USA ...Show more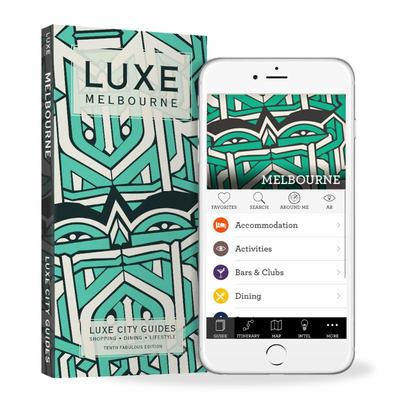 $24.99
AUD
Category: Australia, NZ & Oceania
Melbourne is a right bobby dazzler, but unlike her flashier sister Sydney, she ain't one to show off her goodies - most of her best food and fashion bits are secreted away down arcades and hidden laneways. We've probed into this chilled chick's deepest recesses, and now Mellie's all yours for the taking . LUXE Melbourne. Your guiding light. ...Show more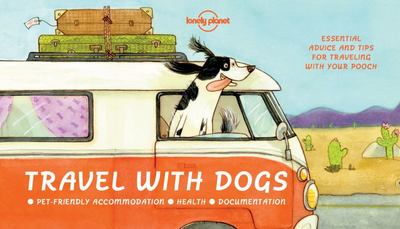 Travel with Dogs 1
by Autores varios; Lonely Planet Publications Staff
$16.99
AUD
Category: Australia, NZ & Oceania | Series: General Reference Ser.
Lonely Planet: The world's leading travel guide publisher Lonely Planet's Travel with Dogs is packed full of advice and tips on travelling the world with your dog. The nine chapters cover the essentials of taking your dog on vacation or holiday by car, train, boat or plane, and how to find somewhere su itable to stay. The handy pocket-sized book starts with giving the reasons why readers will enjoy taking their dog on their travels and how to decide what your dog is capable of. The golden rules of dog travel are listed. Next Lonely Planet provides explanations of what type of vaccinations, health certificates and documents are needed for travel around the Americas, Europe and Australia with a dog. Then different modes of transport are discussed: How to transport your dog safely and comfortably in your car - what to pack, how frequently to take breaks, whether to use a harness or a crate How to go camping or RVing on a road trip with your dog (including advice for hiking with your dog) How to take your dog on a plane - what airlines are the most pet-friendly, whether your dog can travel in the cabin as carry-on luggage or in the hold, using a crate, clearing security And finally, there is information on finding dog-friendly places to stay: hotels, motels, B&Bs. Additionally, a listings section features international travel resources for dog-owners plus other sources of information. This book will help dog owners plan and prepare for travel with their furry best friends, and inspire trips further afield. About Lonely Planet: Started in 1973, Lonely Planet has become the world's leading travel guide publisher with guidebooks to every destination on the planet, as well as an award-winning website, a suite of mobile and digital travel products, and a dedicated traveller community. Lonely Planet's mission is to enable curious travellers to experience the world and to truly get to the heart of the places they find themselves in. TripAdvisor Travelers' Choice Awards 2012, 2013, 2014, and 2015 winner in Favorite Travel Guide category 'Lonely Planet guides are, quite simply, like no other.' - New York Times 'Lonely Planet. It's on everyone's bookshelves; it's in every traveller's hands. It's on mobile phones. It's on the Internet. It's everywhere, and it's telling entire generations of people how to travel the world.' - Fairfax Media (Australia) ...Show more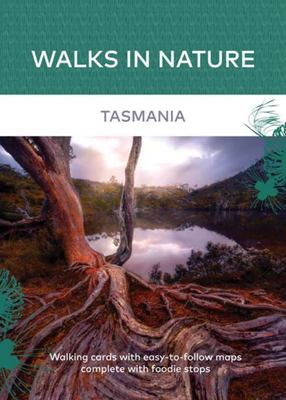 $24.99
AUD
Category: Gift & Humour | Series: Walks in Nature Ser.
There;s no better way to see Tasmania than by walking. Step out on almost any trail and you'll discover an island of tranquil and inviting beaches, wild mountains, hidden gorges and fairytale rainforests that shield silken waterfalls.  Researched by local walker and writer Andrew Bain, each of the 32 c ards in Walks in Nature: Tasmania details one of the best day hikes around this beautiful state. The cards are organised seasonally and each card includes a short description, useful practical information and map, plus a recommended coffee and foodie stop. ...Show more
$17.99
AUD
Category: Australia, NZ & Oceania | Series: Citix60
CITIX60 are guides to some of the world's most renowned design hubs - cities that lead the world in all forms of visual culture and aesthetic innovation. Curated by a select group of local artists, designers, chefs, architects, musicians, photographers and filmmakers, CITIX60 guides provide an insiders' view of what makes a trip to his or her town memorable. Contains up-to-date recommendations on the hottest accommodations, eateries and shops frequented by Melbourne's creative workers. ...Show more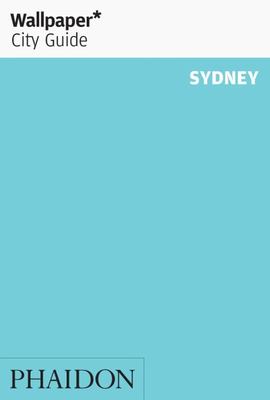 $14.95
AUD
Category: Australia, NZ & Oceania | Series: Wallpaper
The fast-track guide for the smart traveller A tightly edited, discreetly packaged selection of city highlights for the design-conscious visitor. Each Wallpaper* City Guide unearths the most happening restaurants and nightlife, the buzziest hotels, the most influential art galleries and enticing retail, the very best in local design, and the historical styles and contemporary architecture that define a destination. Local writers have delved deep into the urban psyche to enable you to come away from your trip, however brief, with a real flavour of the creative scene and the satisfaction you've seen all that you should. ...Show more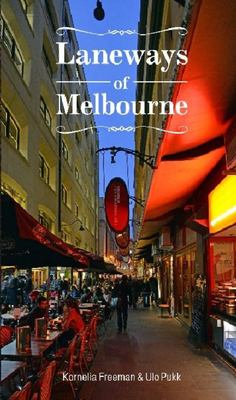 Laneways of Melbourne
by Kornelia Freeman; Ulo Pukk (As told to)
$19.95
AUD
Category: Australia, NZ & Oceania
Melbourne's unique laneways are a wonderful place of excitement and discovery and a mecca for people who love to explore, socialise, shop and eat & drink.Laneways of Melbourne is a visually stunning guide book to over 200 laneways, alleys and small streets of Melbourne's CBD. A fold-out map on the i nside cover will guide you to laneways from Ulster Lane off Spring Street to Captains Walk in the Docklands and the captions on each page will inform of each laneway's fascinating history and name origins.Laneways of Melbourne presents vibrant street art, secret locations, popular restaurants and clubs and much more. ...Show more
$32.99
AUD
Category: Australia, NZ & Oceania
This latest edition of the Road Atlas of Australia features Australia-wide coverage, with more than 140 maps included. You'll find holiday region maps, inter-city route maps, capital city CBD and suburban maps. Other features include extensive distance charts, national park charts showing facilities, co mprehensive maps for 48 touring regions, useful touring information and lists of major attractions for all capital cities and touring regions, plus a wealth of colour photographs and a comprehensive index. With spiral binding and a plastic jacket, this is the ideal mapping product to keep in your car. ...Show more