Including Afganistan, Bangladesh, Bhutan, Cambodia, China, Hong Kong, India, Indonesia, Japan, Kazakhstan, Korea, Laos, Malaysia, Maldives, Mongolia, Myanmar (ex-Burma), Nepal, Pakistan,  Phillipines, Singapore, Sri Lanka, Taiwan, Thailand, Timor, Uzbekistan.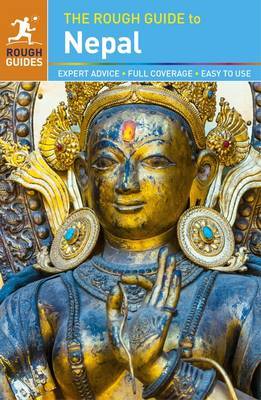 $39.99
AUD
Category: Asia
The Rough Guide to Nepal is the most passionate and knowledgeable guide to this inspiring country. Discover Nepal's highlights with stunning photography, itineraries and colour-coded maps, and detailed, up-to-date descriptions of the country's best restaurants, lodges, shops and hotels, for all budgets. There's solid practical advice on what to see and do, from rooftop bars in Kathmandu to meditation retreats in Boudha, and from riverside adventure resorts on the Bhote Koshi to tiger-spotting safaris in Chitwan and Bardia national parks. All the finest Himalayan treks are covered in detail, from the Annapurna Sanctuary and Everest Base Camp treks to the less-trodden trails of the Upper Mustang. Dedicated chapters are devoted to mountain biking and whitewater rafting, and there is unrivalled detail on Buddhism, Hinduism and the many ethnic groups that make Nepal a unique destination. ...Show more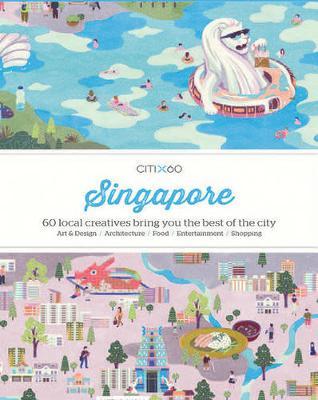 $17.99
AUD
Category: Asia | Series: Citix60
The worlds only island city-state, Singapore is a hub of international trade and commerce. While some of its laws are quite strict, it is nevertheless seen as a model of development and is often ranked as one of the world's top travel destinations. Taking great pride in their multiculturalism, Singapore is a paradise for adventurous foodies who get to sample the diverse hawker cuisine, or try the controversial national fruit, the durian. It is also one of the greenest cities on the planet with ample parks and green spaces to enjoy. With unique shops, a vibrant art and design scene and numerous museums to sample, including the one-of-a-kind MINT Museum of Toys, Singapore has much to offer its visitors. ...Show more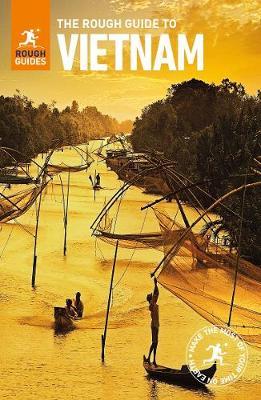 $29.99
AUD
Category: Asia | Series: Rough Guides
Discover this exciting destination with the most incisive and entertaining guidebook on the market. Whether you plan to take a boat trip through stunning Ha Long Bay, trek in the mountains around Sa Pa or browse Ho Chi Minh's markets, this new edition of The Rough Guide to Vietnam will show you the idea l places to sleep, eat, drink, shop and visit along the way.Inside The Rough Guide to Vietnam- Independent, trusted reviews written with Rough Guides' trademark blend of humour, honesty and insight, to help you get the most out of your visit, with options to suit every budget.- Full-colour maps throughout - navigate the tangle of streets of Hanoi's Old Quarter or Ho Chi Minh's Cho Lon district without needing to get online.- Stunning images - a rich collection of inspiring colour photography.- Itineraries - carefully planned routes to help you organize your trip.- Detailed regional coverage - whether off the beaten track or in more mainstream tourist destinations, this travel guide has in-depth practical advice for every step of the way. Areas covered include: Mekong Delta; Hanoi; Ho Chi Minh City and Hoi An; Da Lat; Nha Trang; My Son; Mui Ne; Da Nang; Hue; Cat Ba Island; Sa Pa. Attractions include: Ha Long Bay; Cu Chi Tunnels; Lak Lake; Tam Coc; Po Klong Garai; Cao Dai Great Temple; Bahnar villages; Dong Van Karst Plateau Geopark; The Citadel, Hue and Tet.- Basics - essential pre-departure practical information including getting there, local transport, accommodation, food and drink, health, the media, crime and personal safety, festivals and religious events, sports and outdoor activities, shopping, travelling with children and more.- Background information - a Contexts chapter devoted to history, religion and beliefs, Vietnam's ethnic minorities, environmental issues, music and theatre, books, movies and film, plus a handy language section and glossary. About Rough Guides: Escape the everyday with Rough Guides. We are a leading travel publisher known for our "tell it like it is" attitude, up-to-date content and great writing. Since 1982, we've published books covering more than 120 destinations around the globe, with an ever-growing series of ebooks, a range of beautiful, inspirational reference titles, and an award-winning website. We pride ourselves on our accurate, honest and informed travel guides. ...Show more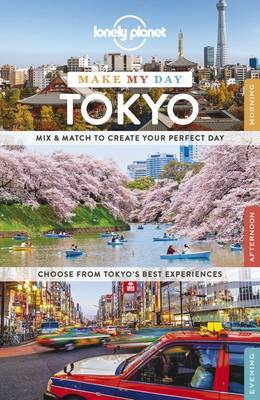 Make My Day Tokyo 1
by Timothy N. Hornyak; Lonely Planet Staff; Rebecca Milner; Simon Richmond
$24.99
AUD
Category: Asia | Series: Travel Guide Ser.
Lonely Planet: The world's leading travel guide publisher Lonely Planet Make My Day Tokyo is a unique guide that allows you to effortlessly plan your perfect day. Flip through the sections and mix and match your itinerary for morning, afternoon and evening. Start the day at Tokyo's grand Shinto shrine M eiji-jingu, join the throng at Shibuya Crossing in the afternoon before exploring Shinjuku nightlife in the evening; all with your trusted travel companion. Planning your city adventure has never been so easy and fun. Inside Lonely Planet Make My Day Tokyo: Build your own day from more than 2000 itinerary combinations Insider tips get you to the heart of the city's must-see sights and experiences Maps and transport planner help you get your bearings and navigate between sights Restaurants and cafes close to your chosen destinations Full colour images of every sight and activity Essential need-to-know info about the city Free, convenient pull-out Tokyo map The Perfect Choice: Lonely Planet Make My Day Tokyo, a fun, interactive way to plan your perfect day. Looking for a comprehensive guide that recommends both popular and offbeat experiences, and extensively covers all of Tokyo's neighbourhoods? Check out Lonely Planet's Tokyo guide. Looking for more extensive coverage? Check out Lonely Planet's Japan guide for a comprehensive look at all the country has to offer, or Discover Japan, a photo-rich guide to the country's most popular attractions. Authors: Written and researched by Lonely Planet. About Lonely Planet: Since 1973, Lonely Planet has become the world's leading travel media company with guidebooks to every destination, an award-winning website, mobile and digital travel products, and a dedicated traveller community. Lonely Planet covers must-see spots but also enables curious travellers to get off beaten paths to understand more of the culture of the places in which they find themselves. ...Show more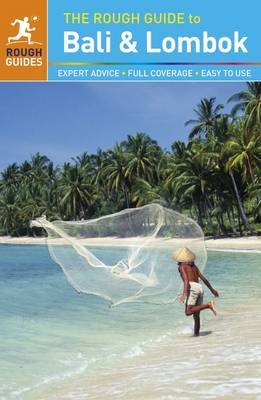 $32.99
AUD
Category: Asia | Series: Rough Guide to...
With pristine, tropical beaches, sculpted rice-paddies and looming volcanic peaks, Indonesia's two most famous islands instantly beguile. Rugged coastlines boast world-class surf, awesome diving and fashionable hot spots, while in Bali's lush interior lies Ubud, the island's celebrated cultural heart, a magnet for art-lovers and a showcase for Bali's fascinating traditions. On Lombok you can trek up Gunung Rinjani, one of Indonesia's highest peaks, or escape to the remote, white sandy beaches of the Gili Islands. With full-colour throughout, clear maps and stunning photography, The Rough Guide to Bali & Lombok will ensure you make the most of these alluring islands, with insider tips on everything from indulgent spa retreats and fantastic shops, to the best hotels, restaurants and bars to suit every budget. Make the most of your time on Earth with The Rough Guide to Bali & Lombok. ...Show more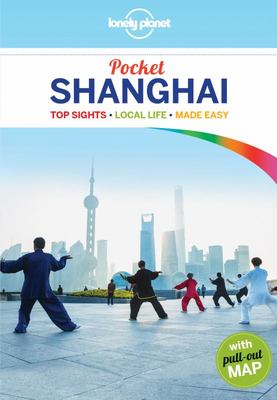 $19.99
AUD
Category: Asia | Series: Pocket Guides
Lonely Planet Pocket Shanghai is your passport to the most relevant, up-to-date advice on what to see and skip, and what hidden discoveries await you. Stroll the colonial promenade known as the Bund; immerse yourself in the chic charms of the French Concession; and take in the modern skyline of Pudong; all with your trusted travel companion. Get to the heart of the best of Shanghai and begin your journey now Inside Lonely Planet Pocket Shanghai: Full-colour maps and images throughout Highlights and itineraries help you tailor your trip to your personal needs and interests Insider tips to save time and money and get around like a local, avoiding crowds and trouble spots Essential info at your fingertips - hours of operation, phone numbers, websites, transit tips, prices Honest reviews for all budgets - eating, sleeping, sight-seeing, going out, shopping, hidden gems that most guidebooks miss Free, convenient pull-out Shanghai map (included in print version), plus more than 15 colour neighbourhood maps User-friendly layout with helpful icons, and organised by neighbourhood to help you pick the best spots to spend your time Covers the French Concession, the Bund & People's Square, Pudong, Old Town, Jinganand more The Perfect Choice: Lonely Planet Pocket Shanghai , a colorful, easy-to-use, and handy guide that literally fits in your pocket, provides on-the-go assistance for those seeking only the can't-miss experiences to maximize a quick trip experience. Looking for a comprehensive guide that recommends both popular and offbeat experiences, and extensively covers all of Shanghai's neighbourhoods? Check out Lonely Planet's Shanghai guide. Looking for more extensive coverage? Check out Lonely Planet's China or Discover China guide for a comprehensive look at all China has to offer. Authors: Written and researched by Lonely Planet. About Lonely Planet: Since 1973, Lonely Planet has become the world's leading travel media company with guidebooks to every destination, an award-winning website, mobile and digital travel products, and a dedicated traveller community. Lonely Planet covers must-see spots but also enables curious travellers to get off beaten paths to understand more of the culture of the places in which they find themselves. ...Show more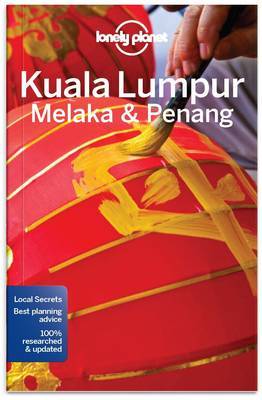 Kuala Lumpur, Melaka & Penang 4e
by Simon Richmond; Isabel Albiston; Lonely Planet Publications Staff
$29.99
AUD
Category: Asia | Series: Travel Guide Ser. | Reading Level: General Adult
Lonely Planet: The world's leading travel guide publisher Lonely Planet Kuala Lumpur, Melaka & Penang is your passport to the most relevant, up-to-date advice on what to see and skip, and what hidden discoveries await you. Enjoy Kuala Lumpur's most famous street food on Jalan Alor, visit the busy s hrine at Batu Caves, or shop for designer bargains in malls such as Pavilion KL; all with your trusted travel companion. Get to the heart of Kuala Lumpur, Melaka and Penang and begin your journey now Inside Lonely Planet Kuala Lumpur, Melaka & Penang Travel Guide: Colour maps and images throughout Highlights and itineraries help you tailor your trip to your personal needs and interests Insider tips to save time and money and get around like a local, avoiding crowds and trouble spots Essential info at your fingertips - hours of operation, phone numbers, websites, transit tips, prices Honest reviews for all budgets - eating, sleeping, sight-seeing, going out, shopping, hidden gems that most guidebooks miss Cultural insights give you a richer, more rewarding travel experience - festivals, cuisine, religion, architecture, environment, wildlife, history, literature, music, cinema, dance Free, convenient pull-out Kuala Lumpur map (included in print version), plus over 25 maps Covers Merdeka Square, Chinatown, Brickfields, Kampung Baru, Little India, Masjid India, Bukit Nanas, KLCC, Bangsar, Golden Triangle, Melaka, Penangand more The Perfect Choice: Lonely Planet Kuala Lumpur, Melaka & Penang, our most comprehensive guide to Kuala Lumpur, Melaka and Penang, is perfect for both exploring top sights and taking roads less travelled. Looking for just the highlights of Kuala Lumpur? Check out Pocket Kuala Lumpur, a handy-sized guide focused on the can't-miss sights for a quick trip. Looking for more extensive coverage? Check out Lonely Planet Malaysia, Singapore & Brunei guide for a comprehensive look at all the region has to offer. About Lonely Planet: Since 1973, Lonely Planet has become the world's leading travel media company with guidebooks to every destination, an award-winning website, mobile and digital travel products, and a dedicated traveller community. Lonely Planet covers must-see spots but also enables curious travellers to get off beaten paths to understand more of the culture of the places in which they find themselves. The world awaits Lonely Planet guides have won the TripAdvisor Traveler's Choice Award in 2012, 2013, 2014, 2015, and 2016. 'Lonely Planet. It's on everyone's bookshelves; it's in every traveller's hands. It's on mobile phones. It's on the Internet. It's everywhere, and it's telling entire generations of people how to travel the world.' -- Fairfax Media 'Lonely Planet guides are, quite simply, like no other.' - New York Times ...Show more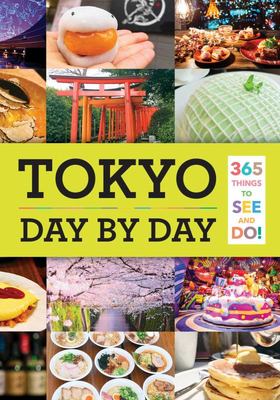 $36.99
AUD
Category: Asia
Experience the very best of Tokyo and discover delicious food, hidden bars, and must-see sights and activities for every day of the year! Discover one of the world's most exhilarating cities! Beloved for its unique culture, tasty food, iconic shops, and fashion, Tokyo is a fascinating place to explore. From ramen and flower parks, to hidden bars and novelty cafes, Tokyo: Day by Day is jam-packed with fresh ideas and inspiring photography. Featuring: * Daily tips and suggestions on where and what to eat * Essential sights and activities * The very best places to shop This is the ultimate travel companion for both frequent and first-time visitors! ...Show more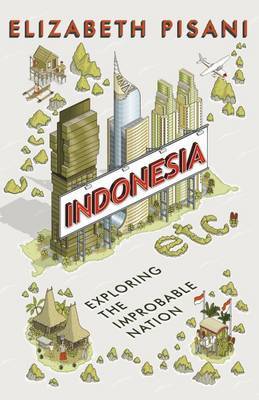 $29.99
AUD
Category: Asia | Reading Level: very good
One in 30 of the people on this planet is Indonesian. The 13,000 islands of their homeland, scattered along the equator, stretch the distance from London to Tehran, and the residents of the capital, Jakarta, tweet more than those of any other city on the planet. By any standard, Indonesia is a global hu b, one of the most dynamic and diverse countries of the 21st century. But you don't have to look far from metropolitan Jakarta to find poverty, superstition, ancient rituals and black magic. Travelling from volcanoes and jungles to reefs and snowy peaks, investigative reporter Elizabeth Pisani sets out to capture the real Indonesia. On the way she meets the Sultan of Jogjakarta, a former presidential candidate who keeps a posse of albino dwarfs in his court, visits one of the largest red light districts in Asia, joins protesters trying to ban Lady Gaga from their homeland, and takes tea with a recently deceased grandmother. Written with Pisani's trademark wit and brio, this is an entertaining and indispensable guide to a fascinating country we can't afford not to know more about. ...Show more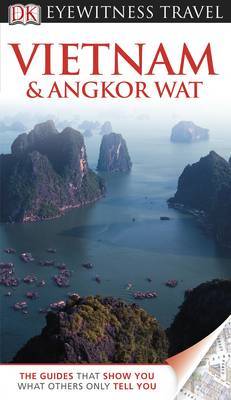 $32.95
AUD
Category: Asia | Series: DK Eyewitness Travel Guide
The "DK Eyewitness Travel Guide: Vietnam & Angkor Wat" is the perfect companion for exploring the cultural and natural richness of these beautiful places, with clear maps and up-to-date coverage of the best attractions. Discover Vietnam and Angkor Wat's highlights with this new look guide, packed wi th photographs and illustrations of all the best attractions. Covering everything from temples to markets, and providing you with all the information you need to take a trip down one of the biggest rivers in the world; the Mekong Delta. You can find detailed practical advice on what to see and do, with great coverage of family-friendly destinations and activities, including information on cruises through Halong Bay to trekking in Sapa, and a guide to excursions around the temples of Angkor Wat in Cambodia. Detailed listings will guide you to the best hotels, restaurants, bars and shops for all budgets, whilst in-depth information will help you to get around, whether by train, car or otherwise. Plus, DK's excellent insider tips will get you under the skin of Vietnam and Angkor Wat, even explaining its history and traditions. "The DK Eyewitness Travel Guide: Vietnam & Angkor Wat" shows you what others only tell you. ...Show more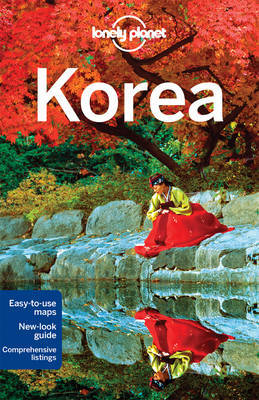 Korea 10
by Lonely Planet
$34.99
AUD
Category: Asia | Series: Travel Guide
Lonely Planet: The world's leading travel guide publisher Lonely Planet Korea is your passport to the most relevant, up-to-date advice on what to see and skip, and what hidden discoveries await you. Walk along Cheong-gye-cheon's long-buried stream, hike around Jeju-do's volcanic landscape, or jump into a vat of mud during the Boryeong Mud Festival; all with your trusted travel companion. Get to the heart of Korea and begin your journey now! InsideLonely Planet Korea Travel Guide: Colourmaps and images throughout Highlightsand itineraries help you tailor your trip to your personal needs and interests Insider tips to save time and money and get around like a local, avoiding crowds and trouble spots Essential infoat your fingertips- hours of operation, phone numbers, websites, transit tips, prices Honest reviews for all budgets- eating, sleeping, sight-seeing, going out, shopping, hidden gems that most guidebooks miss Cultural insights give you a richer, more rewarding travel experience - including customs, history, art, literature, cinema, music, dance, architecture, politics, and wildlife Free, convenient pull-out Seoul map(included in print version), plus over 97 local maps Covers Seoul, Incheon, Jeju-do, Gyeonggi-do, Gangwon-do, Cheongju, Gyeongsangbuk-do, Sokcho, Samcheok, Chungju, Daejeon, Gongju, Daegu, North Korea, Pyongyang, Panmunjom, the DMZ, and more The Perfect Choice:Lonely Planet Korea, our most comprehensive guide to Korea, is perfect for both exploring top sights and taking roads less travelled. Looking for a guide focused on Seoul? Check out ourLonely Planet Seoulguide for a comprehensive look at all the city has to offer. Authors: Written and researched by Lonely Planet. About Lonely Planet:Since 1973, Lonely Planet has become the world's leading travel media company with guidebooks to every destination, an award-winning website, mobile and digital travel products, and a dedicated traveller community. Lonely Planet covers must-see spots but also enables curious travellers to get off beaten paths to understand more of the culture of the places in which they find themselves. ...Show more