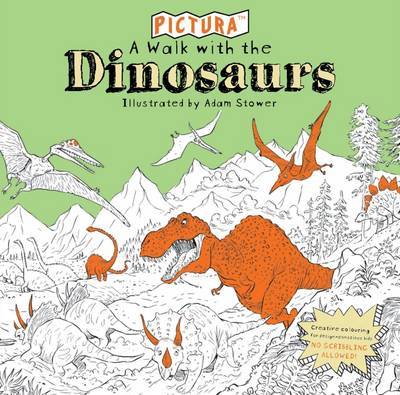 $17.99
AUD
Category: Activity/Novelty
This is colouring-in as you've never seen it before - especially for all design-conscious, creative kids! Are you ready to travel back in time? Come face-to-face with the dinosaurs that once roamed the Earth. Use colours, pens and stickers to doodle and decorate your way through exciting pages of exotic marine life, strange insects and flying reptiles. Open up and step into an amazing prehistoric world! Includes over 100 stickers to colour in and customise, pages studded with fascinating facts, and tips from the artist so you can learn from the experts! ...Show more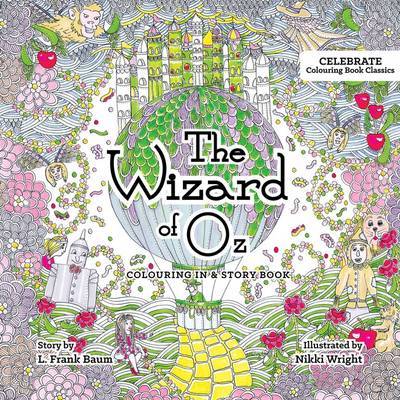 $24.99
AUD
Category: Activity/Novelty
Read and colour your way down the yellow brick road through the Land of Oz! This delightfully quirky colouring-in and storybook edition of the well-loved classic The Wizard of Oz written by L. Frank Baum, illustrated by Nikki Wright will delight readers and colourists of all ages. Click your heels, shar pen your pencils and bring the remarkable story of Dorothy to life. ...Show more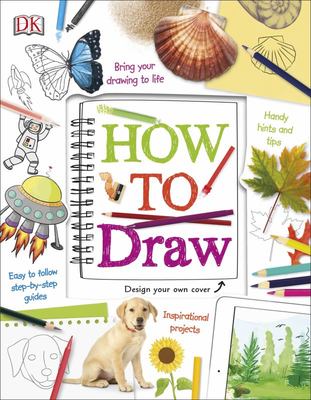 $24.99
AUD
Category: Art, music, language, craft and humanities
How To Draw is a fun, exciting way for your child to learn how to draw and unleash their inner artist. With simple skill building, encouraging tips and prompts, and beautiful examples from famous artists' work, drawing has never been so easy and inspiring. How to Draw is packed with practical drawing ti ps, and with spaces to practise throughout the book, children can enjoy experimenting with new ideas. Step-by-step drawings show kids how to draw people and animals in simple, easy-to-follow stages. Children can then build on their drawings using shading and colour, and try different approaches, such as illustrating stories and creating comic-book characters. Both educational and enjoyable, How To Draw is the perfect guide for your child if they're eager to use their imagination. ...Show more
$24.99
AUD
Category: Colouring/Drawing | Series: Almost Everything Ser.
Not sure how to start your drawing of a flamingo or a flying squirrel? Businessman? Bat? Baobab tree? How to Draw Almost Everything is here to help With over 2,000 images, this visual reference book offers instructions for drawing animals, people, plants, food, everyday objects, buildings, vehicles, cl othing, and more. The section on people gives simple tricks for showing emotion (angry, surprised) and action (skipping, doing a handstand). There's also a section on clothing that shows how to draw coats and jackets, shoes and boots, bell-bottoms and skinny jeans. From tricycles to tanker trucks, the book gives tips on drawing all kinds of moving vehicles. At then end of each chapter, author and artist Chika Miyata challenges you to synthesize what you've learned and create a scene. At the end of the chapter on animals, the challenge is to draw a zoo. At the end of the chapter on food, the challenge is to keep an illustrated food journal. Each entry is broken down with step-by-step illustrations, making this book perfect for beginners or experienced artists in need of a quick refresher and a great resource for those who want to express themselves through illustration or cartooning. ...Show more
$27.99
AUD
Category: Colouring/Drawing
The humble pencil is the world's most flexible and forgiving drawing material. And in Pencil Art Workshop artist and educator Matt Rota (author of The Art of Ballpoint) explores the pencil's phenomenal range. Turn to any chapter--drawing with line, drawing with tone, drawing quickly, photorealism, addin g color--and you'll discover, through step-by-step instructions and illustrations, how to choose the right pencil and use it to its fullest in every drawing style. Each chapter also includes a gallery of edgy and inspiring works by contemporary pencil artists to enjoy, and to give inspiration ...Show more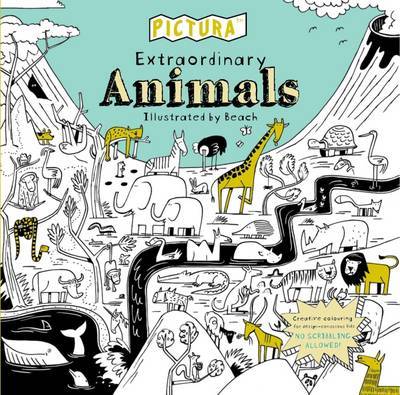 $24.99
AUD
Category: Art, music, language, craft and humanities | Series: Almost Everything Ser.
Whether you need to draw a cat, a flying squirrel, or a sea horse, How to Draw Almost Every Animal is your ultimate go-to guide Not sure how to start your drawing of a flamingo or slippery slug? Boggled by how to draw an antelope, an armadillo, or a cheetah? How to Draw Almost Every Animal is here to h elp Need to draw a hippopotamus? A lazy, brown dog? A quick, red fox? Then this collection of over 75 adorable animals to draw and doodle is just the book for you This teaching tool does more than just show you completed pictures of the animals. Each illustration is broken down with step-by-step diagrams and helpful tips to truly teach you how to draw. Plus, we've included extra images to teach you how to draw animals relaxing in their natural habitats and on the move. A helpful how-to section includes valuable coloring tips and techniques for mastering fur and feather, spots, stripes, scales, spines, and everything else animals are covered in. ...Show more
Items per page:
1 - 7 of 7