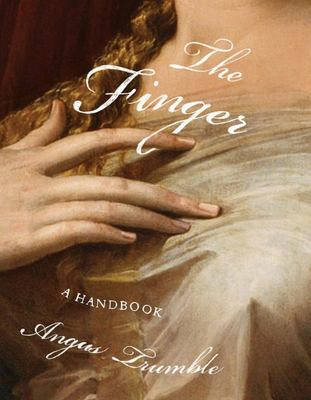 $44.99
AUD
Category: Art history
In this collision between art and science, history and pop culture, acclaimed art historian Angus Trumble examines the finger from every possible angle. His inquiries into its representation in art take us from Buddhist statues in Kyoto to the ceiling of the Sistine Chapel, from cave art to Picasso's Gu ernica, from Van Dyck's and Rubens's winning ways with gloves to the longstanding French taste for tapering digits. But Trumble also asks intriguing questions about the finger in general: how do fingers work, and why do most of us have five on each hand? Why do we bite our nails? This witty, odd, and fascinating book is filled with diverse anecdotes about cow-milking, the fingerprint of a grave robber in King Tut's tomb, and a woman in Trumble's local bank whose immensely long, coiled fingernails do not prevent her from signing a check. Side by side with historical discussions of rings and gloves and nail varnish are meditations on the finger's essential role in writing, speech, sports, crime, law, sex, and, of course, the eponymous show of contempt. ...Show more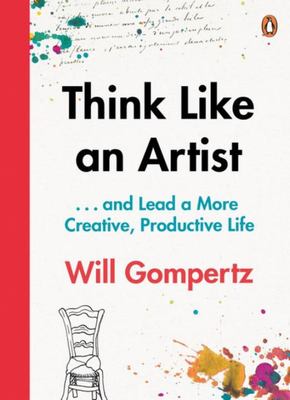 $24.99
AUD
Category: Art history
Think Like an Artist by BBC Arts editor Will Gompertz - wisdom and smart thinking from Da Vinci to Ai Weiwei Why do some people seem to find it easy to come up with fresh, brilliant ideas? And how do they turn them into something worthwhile? After spending years getting up close and personal with some o f the world's greatest creative thinkers, the BBC's Arts Editor Will Gompertz has discovered a handful of traits that are common to them all. Basic practices and processes that allow their talents to flourish, and which we can adopt - no matter what we do - to help us achieve extraordinary things too. It's time to Think Like An Artist and ...Become Seriously Curious (Caravaggio's discovery of optical lenses changed art for ever.) Think Big Picture and Fine Detail (Turner transformed a masterpiece with a tiny dab of red paint.) And realize ...It's Nearly Always Plan B (Mondrian spent years painting trees before becoming a master of abstraction.) 'Will Gompertz is the best teacher you never had' Guardian ...Show more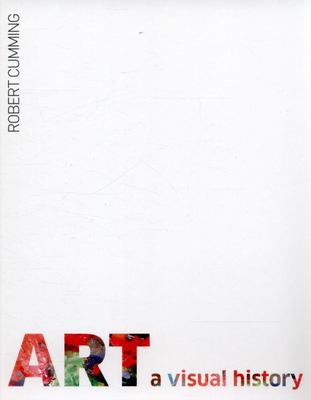 $39.99
AUD
Category: Art history | Series: Big Ideas
Art: A Visual History is the complete visual guide to Western art, now updated and repackaged in a themed slipcase. How to tell Impressionism from Expressionism, a Degas from a Monet, early Medieval art from early Christian? Art: A Visual History explains it all -- painting, sculpture, great artists, s tyles, and schools -- and will help you answer the question, "What makes great art?" Art: A Visual History includes: - More than 650 artists and all the major schools and movements, all arranged chronologically. - Close-up focus on 22 masterpieces, from Ancient Greek sculpture to 1960s Pop Art. - Well-known icons along with lesser-known gems -- carefully chosen to illuminate the points made in the text. - Features on major schools and movements to explore and explain their stylistic trademarks, characteristics, and favored subjects. Art: A Visual History is a knowledgeable, thought-provoking, and accessible tour of the creators of Western art. ...Show more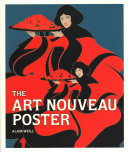 $69.99
AUD
Category: Art history
In July 1881, bill-posting became legal in Paris. The result was an explosion of creativity over three glorious decades recognised as the golden age of poster advertising, stirring together elements of new printing technology, William Morris' attempts to reconcile medieval artistry with modern industry, the influence of newly-open Japan on European engraving and aesthetics, and the talents of artists as diverse as Jules Cheret, Henri de Toulouse-Lautrec, Alphonse Mucha and Aubrey Beardsley. The Art Nouveau Poster is the most comprehensive survey to date of this vivid and much loved subject, featuring over 400 illustrations from all of the major European centres, Britain and the United States, with an informative and accessible text. A final chapter looks at the revival of interest in the 1960s following major retrospective exhibitions of Alphonse Mucha and Aubrey Beardsley, and features work from the psychedelic era. ...Show more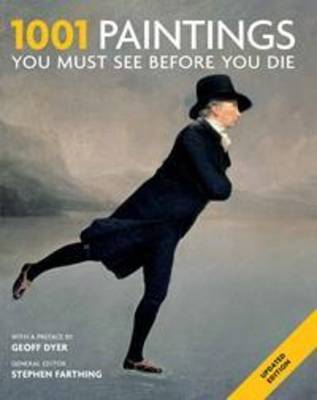 $39.99
AUD
Category: Art history
1001 Paintings You Must See Before You Die is the essential visual reference to the most sensational paintings around the world.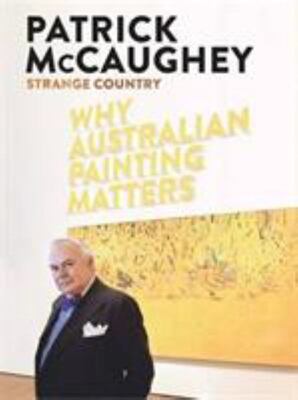 $49.99
AUD
Category: Art history
'Painting matters to Australia and Australians as it does in few other countries. It has formed our consciousness, our sense of where we come from, and who we are. It cries out for wider recognition and acknowledgement.' - Patrick McCaughey Why has Australia, an island continent with a small population, produced such original and powerful art? And why is it so little known beyond our shores? Strange Country: Why Australian Painting Matters is Patrick McCaughey's answer. ...Show more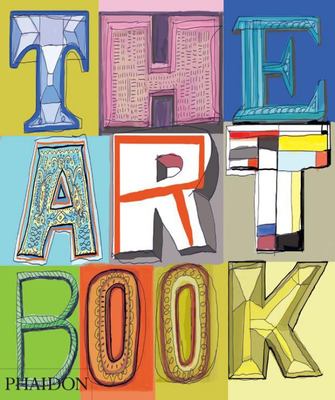 $75.00
AUD
Category: Art history
The art book that has introduced millions of people around the globe to art An accessible, informative and fun A - Z guide to artists from medieval times to the present day Updated and expanded with 100 new works, including paintings, photographs, sculptures, video, installations and performance art Eac h artist is represented on a full page with a definitive work and explanatory and illuminating information on each image and its creator A celebrated and award-winning title published in over 20 languages Debunks art historical classifications by juxtaposing brilliant examples of all periods, schools, visions and techniques Includes glossaries of artistic movements and technical terms Sensational value and an essential family reference book ...Show more
$39.99
AUD
Category: Art history
Written by an international team of artists, art historians and curators, this absorbing and beautiful book gives readers unparalleled insights into the world_s most iconic artworks. Art: The Whole Story traces the development of art period by period, with the illustrated text covering every genre, from painting and sculpture to conceptual art and performance art. Cultural timelines are there too, to help to the reader with historical context. Masterpieces that epitomize each period or movement are highlighted and analysed in detail. Everything from use of colour and visual metaphors to technical innovations is explained, enabling you to interpret the meanings of world-famous masterpieces _ Mughal miniatures; Japanese prints in the 19th century; the colour theories behind Seurat_s remarkable La Grande Jatte; and why Picasso_s Les Demoiselles d_Avignon was so shocking in its day. ...Show more
$59.95
AUD
Category: Art history | Reading Level: very good
This text is the 16th revised and updated edition of this introduction to art, from the earliest cave paintings to experimental art. Eight new artists from the modern period have been introduced. They are: Corot, Kollwitz, Nolde, de Chirico, Brancussi, Magritte, Nicolson and Morandi. A sequence of new " endings" have been added, and the captions are now fuller, including the medium and dimension of the works illustrated. Six fold-outs present selected large-scale works. They are: Van Eyck's "Ghent Altarpiece", Leonardo's "Last Supper", Botticelli's "Birth of Venus", Jackson Pollock's "One (Number 31, 1950)", Van der Weyden's "Descent from the Cross" and Michelangelo's Sistine Chapel ceiling. ...Show more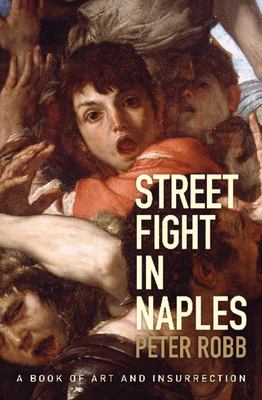 $49.99
AUD
Category: Art history | Reading Level: very good
A journey through the history, culture and mean streets of Naples by the acclaimed bestselling author of Midnight in Sicily and M.
$27.99
AUD
Category: Art history
An updated version of the classic volume on the beauty of things imperfect, impermanent, and incomplete.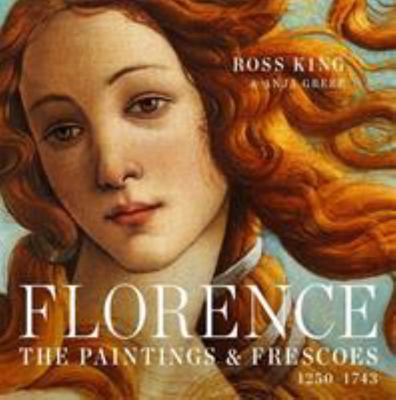 $89.99
AUD
Category: Art history
NEW YORK TIMES BESTSELLERThis is the most comprehensive book on the paintings and frescoes of Florence ever undertaken, with nearly 2,000 beautifully reproduced artworks from the city's great museums and churches-produced in the same manner as BD&L's The Louvre and The Vatican. Every painted work th at is on display in the Uffizi Gallery, The Pitti Palace, the Accademia, and the Duomo is included in the book, plus many or most of the works from 28 of the city's other magnificent museums and churches. The research and text are by Ross King (best-selling author), Anja Grebe (author or The Louvre and The Vatican), Cristina Acidini (former Superintendent of the public museums of Florence) and Msgr. Timothy Verdon (Director of the artworks for the Archdiocese of Florence). ...Show more