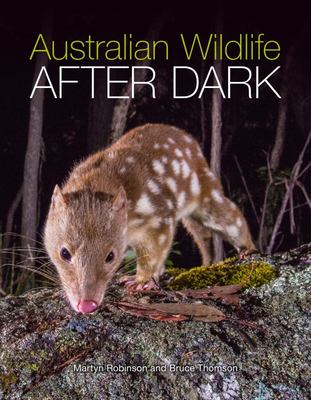 $35.00
AUD
Category: Australian native animals
Australia is a land with many animals found nowhere else on Earth. Many are active only during the cooler evening and night-time and so are rarely seen. These are the after-dark animals so widespread yet so little noticed by humans, whether in Australian backyards, the arid desert, woodlands or rainfore st. Australian Wildlife After Darkbrings this hidden fauna into the light. The after dark fauna includes a surprising diversity of familiar (and some not-so-familiar) species, from cockroaches, moths and spiders through to bandicoots, bats and birds - and then some. Each example is described in a unique, friendly style by Martyn Robinson, familiar to many Australians through his frequent media appearances on ABC Radio and in Burke's Backyardmagazine, and Bruce Thomson, an internationally renowned wildlife photographer and bat researcher. The book includes stunning photography and boxes that highlight selected topics, such as the "windscreen wiper" eyelids of geckoes and the strategies used by night-time plants to attract pollinators. Also included are practical tips on finding nocturnal wildlife, a glossary of scientific terms and a short bibliography. ...Show more
$35.00
AUD
Category: Insects & bugs
Store your notes, journal entries, and daily beekeeping records, observations, and to-do lists within the pages of this beautiful and inspirational journal.The Beekeeper's Journal will be right at home among your beekeeping supplies, because it's the perfect place to keep your thoughts, recipes, inspira tions, sketches, and more. Photographs and illustrations on each spread complement the helpful tips, anecdotes, ideas, recipes, how-tos, and images from beekeeping expert, Kim Flottum. This book is not only a useful tool, but the perfect keepsake for avid beekeepers; make your own beekeeping scrap book among it's beautifully illustrated pages ...Show more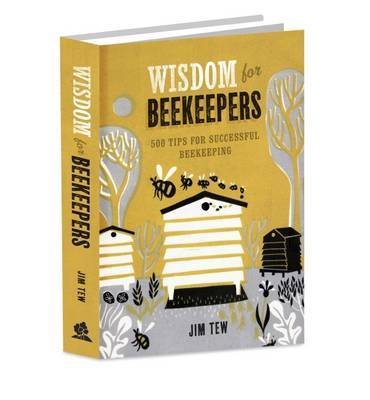 $29.95
AUD
Category: Insects & bugs
These beautifully presented collections include 500 tips written by successful hen keepers and beekeepers. Tips are divided into ten chapters covering all aspects of hen keeping and bee keeping, making these guides an enjoyable source of information for beginners or the more experienced.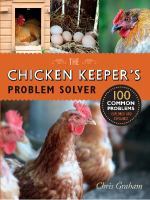 $24.99
AUD
Category: Birds
While keeping chickens certainly isn't rocket science, doing it properly does involve decent levels of understanding, commitment, and attention to detail. Getting the basics right is essential, and this demands a solid appreciation of important areas such as housing, feeding, breed choice, and health re quirements. There is plenty to think about for those getting their first chickens, and careful planning is the key to a successful initial experience. One thing that complicates matters is the chickens' ability to disguise problems. Although this might seem a useful ability, it actually makes recognising trouble in the crucial, early stages that much more difficult, even for experienced owners. And although chickens are remarkably resilient creatures, like any other animal kept in the domestic environment they remain vulnerable to the effects of neglect and poor levels of welfare. There is plenty of potential for things to go wrong and, unfortunately, it's always the chickens that suffer when problems strike. The Chicken Keeper's Problem Solver explains the causes of, and provides solutions for, 100 of the most common problems faced by chicken owners. ...Show more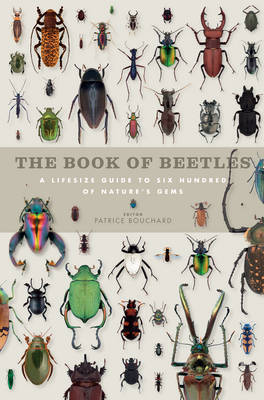 $60.00
AUD
Category: Insects & bugs | Series: Book of Ser.
'The Book of Beetles' uncovers 600 significant examples, selected as part of a genome program. They are shown in glorious photographs, life size and in detail, alongside an engraving offering a side or open-winged view.
$24.99
AUD
Category: Birds
"A satisfying read from a masterful stylist, this will appeal to any fan of nature writing or personal essays." --Publishers Weekly (starred review) Ever since her daughter rescued a fledgling rook several years ago, Esther Woolfson has been fascinated with corvids, the bird group that includes crows, rooks, magpies, and ravens. Today, the rook, named Chicken, is a member of the Woolfson family along with a talking magpie named Spike, a baby crow named Ziki, a starling, a parrot, and others. From their elaborate bathing rituals to springtime broodiness and their tendency to stash food in the most unlikely places, these corvids share bonds with Woolfson that would have been considered rare, if not impossible, before. Letting her experience speak for itself, Woolfson likens the fears and foibles of corvids to those of humans, taking into account the science of bird intelligence, evolution, song, and flight. She highlights their big personalities and capacity for affection: Chicken hates computers and machines, while she loves evening neck scratches on Woolfson's knee. It is through this intimate lens that Woolfson invites us to reconsider what creatures can be human's best friend. "Woolfson shares a house with a host of free-ranging birds who cache bits of brie and raw squid in jean cuffs and under rugs, who excavate holes in the kitchen wall, and who, ahem, are decidedly not housebroken. But are these lifestyles really so peculiar? Should we not applaud them?" --Orion Magazine "What makes Woolfson's memoir such enjoyable reading (even for the non-birdobsessed) is that she is funny and knows it's rather crazy to have a magpie, crow, starling or, more significantly, a rook named 'Chicken' running about your house." --Bookslut ...Show more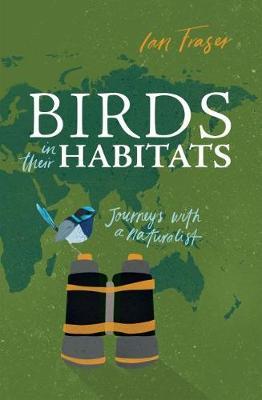 $39.95
AUD
Category: Birds
Everywhere we go there are birds, and they all have mysteries to be unravelled. These mysteries include the way they look, from bizarre to apparently mundane, why they live where they live, and the things they do, many of which are far too incredible ever to be imagined as fiction.Birds in Their Habitat s is a collection of stories and experiences, which introduce fascinating aspects of birdlife, ecology and behaviour. Informed by a wealth of historical and contemporary research, Ian Fraser takes the reader on a journey through four continents: from places as unfamiliar as the Chonos Archipelago of southern Chile and the arid Sahel woodlands of northern Cameroon to those as familiar as a suburban backyard. This is a book of discovery of birds and the places they live. And with humour and personal insight, it is a book about the sometimes strange world of the people who spend a life absorbed in birds. ...Show more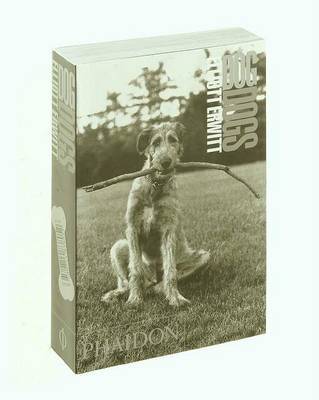 DogDogs
by Elliott Erwitt
$19.95
AUD
Category: Dogs & cats
Magnum photographer Elliott Erwitt, claims that he did not consciously set out to photograph dogs. According to him, it just happened that way: one day, when he was looking through his boxes of photographs, he realized that somehow or other a fair proportion of them contained dogs and their owners. Imag es of dogs at shows, dogs in crowds larking around together, dogs jumping in the air for joy, dogs sitting on hearthrugs, beaches, sofas, park benches. And these were all sorts of dogs - from Airedales to Highland terriers and from poodles to dachshunds. This book presents 500 of Elliott Erwitt's dog photographs, divided into horizontal and vertical shots with short captions detailing the place and year. As P.G. Wodehouse, who was a great admirer of Elliott Erwitt's, says in his short introductory text, "What superb photographs these are. It does one good to look at them. There is not one sitter in his gallery who does not melt the heart." ...Show more
$16.99
AUD
Category: Land (climbers/burrowers incl) Animals | Series: Beautiful Animals Ser.
If you've never thought of goats as supermodels, the glamorous caprines on these pages will soon change your mind. Each professionally-photographed portrait in this book features alongside a full description of the breed, its origins, current uses, and geographical spread. A succinct introduction looks at the history of the goat as a provider of skinsmeat, and dairy--and at its increasing modern role as pet and companion, too--while a section of reportage at the back of the book shows the behind-the-scenes story of the goats who modelled for this book. From the svelte lines and sophisticated, marbled coat of the Anglo Nubian and the neat stripes of the rare Bagot to the sweet 'n' furry little pygmy goats, Beautiful Goats is the perfect gift for goat-lovers that will have you yearning to start your own real-life collection. ...Show more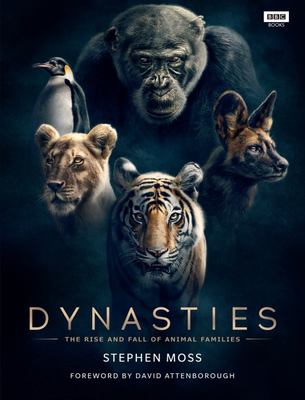 Dynasties
by Mike Gunton; David Attenborough (Foreword by); Stephen Moss
$55.00
AUD
Category: Animals & Nature
Family isn't just important. It's everything. From lions hunting as a pride to penguins huddling together to keep from freezing in the bitter Antarctic winter, many animals are dependent on complex social relationships for their survival. Powerful dynasties lay claim to vast swathes of territory, fighti ng off rivals and securing their hunting grounds for generations to come. Dynasty offers an immersive insight into the shifting hierarchies of animal families. Each chapter follows a different dynasty, from the Marsh Lions of the Masai Mara to rival packs of African hunting dogs, from a tiger protecting her newborn cubs to a chimpanzee troop and the penguin colonies of the Antarctic. Alongside tender moments when bonds are strengthened through grooming and play, the book charts the rivalries that tip the balance of power, when family members turn against each other and younger animals grow strong enough to challenge for control. With over 200 stunning photographs and insights from the crew of the BBC series, Dynasty reveals in astonishing detail the intricate social lives of our planet's most fascinating animals. ...Show more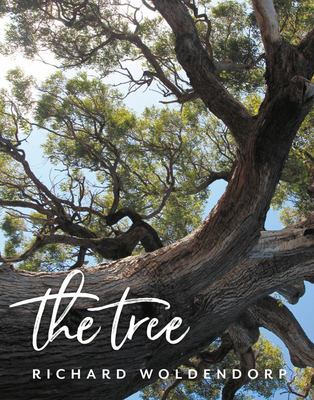 The Tree
by Richard Woldendorp
$45.00
AUD
Category: Animals & Nature
Trees are the biggest plants on earth, and its longest living species. In this spectacular volume, acclaimed landscape photographer Richard Woldendorp AM explores Australian trees of all shapes and sizes. From abstract close-ups to aerials, Woldendorp's images reveal the beauty and wonder of trees.Forew ord by Piers Verstegen. ...Show more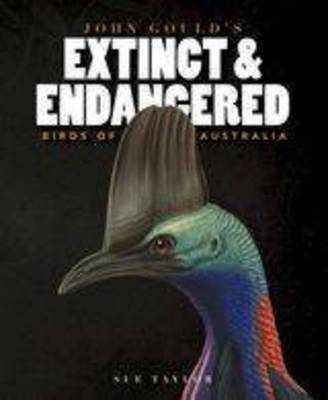 $49.95
AUD
Category: Australian native animals
In 1838, John Gould, the father of Australian ornithology, visited Australia with the intention of gathering material for his great work on Australian birds. In the resulting publication, The Birds of Australia: In Seven Volumes (1848), and the accompanying Supplement (1869), Gould named, for the first time, no fewer than 32 Australian bird species. Gould's words about the Norfolk Island Kaka were prophetic - the last bird of its kind died in a cage in London in 1851. Since then, a number of other species illustrated in The Birds of Australia have become extinct and others are now facing extinction. John Gould's Extinct and Endangered Birds of Australia features 59 plates of birds from Gould's eight-volume work, birds that today are threatened or that no longer exist. Featuring exquisite full-colour lithographs reproduced from the National Library of Australia's copy of The Birds of Australia, this book gives an insight into the history of each bird's European discovery, as well as its subsequent fortunes or misfortunes. ...Show more