$15.99
AUD
Category: Junior Readers
There's a new kid at Shipwreck Primary! But there's also something fishy about her. Can Finn the Shark and his buddies work out who she is, and could she possibly be the answer to their problems with Blake the bully? With Great White Shark teachers, treacherous undersea races and dangerous fishermen nea rby, it's never a dull moment in this School of Fish! An hilarious new underwater graphic novel. It will have you hooked!   ...Show more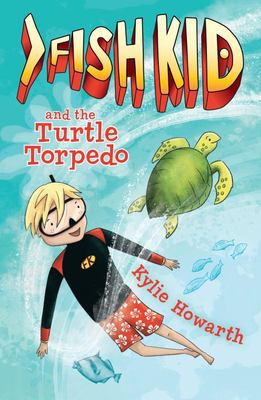 $14.99
AUD
Category: Junior Readers | Series: Fish Kid Ser.
Two troubled turtles and one sinking friendship. Can Fish Kid save them all or will it end in turtle disaster? Fish Kid's third epic ocean adventure is set on a small island in the Maldives, the perfect place for Fish Kid to supercharge his fish powers. His friendship with bestie, Emely, soon hits a sna g during a tricky sea turtle rescue. Secretly wishing for powers of her own, Emely's strange behaviour leaves Fish Kid wondering if their friendship and the super-sick turtle will survive. And if things weren't bad enough, another turtle from the sanctuary goes missing. Can this super hero-in-the-making use his fishy powers to save the day? ...Show more
$14.99
AUD
Category: Junior Readers | Series: Naughty Dragons
In the Laidley Hundreds, dangerous wild dragons roam the Highlands. But dragons aren't born bad - just naughty!   Graun and Fafnine have settled in perfectly with Ava and Jack's family, but now it's time for a whole new challenge - school! Jack and Ava are thrilled to be able to start flying to class, a nd Graun and Fafnine are excited to start dragon lessons. But they soon discover that school isn't all fun and games - there are new rules to learn, and not all of the dragons in their class are nice. Will Graun and Fafnine be able to stay out of mischief, or will these two naughty dragons cause trouble again?    Perfect for fans of How to Train Your Dragon and Enid Blyton's classic adventures, Naughty Dragons is a highly visual series for readers 6+, packed with rollicking adventure, riotous laughs and oodles of mischief.   ...Show more
$14.99
AUD
Category: Junior Readers
Illustrator James Hart makes his authorial debut in this hilarious, action-packed graphic novel series! Perfect for fans of Real Pigeons, Diary of a Wimpy Kid and Dog Man. Zeek and Arnie are best friends. They do everything together. They love solving problems, inventing machines, playing video games, c oding, reading comics, cooking (mostly Arnie) and planning WORLD DOMINATION (mostly Zeek). But when Zeek puts a microchip in Arnie's pet fish, Eleanor, things go horribly wrong . . . A super-intelligent Eleanor decides she's going to become the supreme ruler of the world. How will Zeek and Arnie stop Eleanor's fish-bot army and prevent this power-hungry fish from achieving WORLD DOMINATION? ...Show more
$19.99
AUD
Category: Junior Readers
Henry Khoo's family treats him like a baby. He's not allowed to go anywhere without his sister/chaperone/bodyguard. His (former) best friend knows to expect his family's mafia-style interrogation when Henry's actually allowed to hang out at her house. And he definitely CAN'T take a journey halfway aroun d the world all by himself! But that's exactly his plan. After his family's annual trip to visit his father in Singapore is cancelled, Henry decides he doesn't want to be cooped up at home with his overprotective family and BFF turned NRFF (Not Really Friend Forever). Plus, he's hiding a your-life-is-over-if-you're-caught secret: he's the creator of an anonymous gossip cartoon, and he's on the verge of getting caught. Determined to prove his independence and avoid punishment for his crimes, Henry embarks on the greatest adventure ever . . . hoping it won't turn into the greatest disaster ever. Remy Lai takes readers on an adventure filled with humour, heart, and hijinks that's a sure bet for fans of Jerry Craft, Terri Libenson, and Shannon Hale! ...Show more
$15.99
AUD
Category: Junior Readers | Series: Ninja Kid
Grandma has invented the COOLEST thing evera GLOVE that can bring toys to life! But when the glove is stolen, Nelson and Kenny have to find a way to get it back... before a CRAZY TOY ARMY takes over the WHOLE TOWN!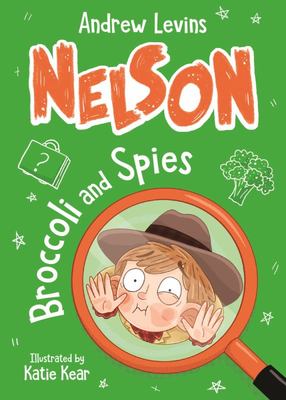 $12.99
AUD
Category: Junior Readers
Nelson is a hilarious illustrated junior fiction series from DJ, food writer, TEDx speaker, charity founder and all-round funny guy, Andrew Levins. After Nelson discovers his nemesis - vegetables - are actually the key to his superpowers, he's determined to learn the truth about his family's secret. Bu t Nelson has other questions too. Like what is the mysterious flying machine at his grandparents' farm? And will he really have to eat broccoli to save the day? Yuck! ...Show more
$14.99
AUD
Category: Junior Readers
Cam and Sophie feel like they've been travelling forever to get to the rainforest and the river and their cousins. They just want to see a platypus in the wild, but with the rain tipping down and the river turning wild they can't see a thing. Until suddenly, they can. A platypus is just below them, an d it needs help! But when their rescue attempt goes horribly wrong, it's not just the platypus that needs saving... ...Show more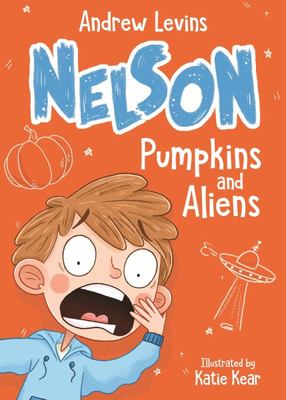 $12.99
AUD
Category: Junior Readers | Series: Nelson Ser.
Meet Nelson . . . he's an ordinary kid, just like you. Everyone thinks he's shy but, really, he's just bored. Nelson hates vegetables. He hates the smell of them, he hates the look of them. Most of all, he hates eating them. But what if they gave him superpowers? Superpowers he needs when an alien race he made up in class yesterday swoops into town and holds his school hostage, threatening to eat his teacher . . .   ...Show more
$14.99
AUD
Category: Junior Readers | Series: Fish Kid
There's a new superhero on the block, with super fishy powers. Faster than a speeding mullet ... stronger than a bull shark ... it's Fish Kid! Slugging down slimy sea cucumbers and jellyfish is enough to make anyone vomit. BLAAGH!! Will Bodhi (aka Fish Kid) sniff out Emely's revolting prank before it's too late? Or will he land himself in deep, shark-infested waters? Be sure to take a deep breath before you dive into this hilarious ocean-packed adventure. ...Show more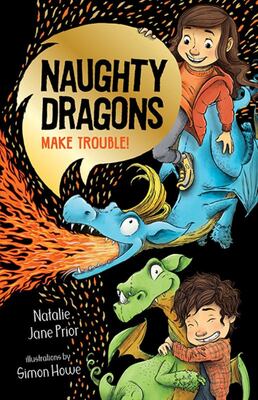 $14.99
AUD
Category: Junior Readers | Series: Naughty Dragons
In the Laidley Hundreds, dangerous wild dragons roam the Highlands. But dragons aren't born bad - just naughty!   When Ava and Jack's parents agree to foster two young dragons, the siblings can't believe their luck. But teaching a mischievous pair of dragons how to behave isn't easy, and Jack and Ava wi ll have their work cut out for them with Graun and Fafnine. They might look sweet, but don't let that fool you - these dragons can cause trouble like you wouldn't believe.  ​ Perfect for fans of How to Train Your Dragon and the surreal humour of David Walliams, Naughty Dragons is a highly visual series for readers 6+, packed with rollicking adventure, riotous laughs and oodles of mischief. ...Show more
$15.99
AUD
Category: Junior Readers | Series: Friday Barnes
Friday Barnes is back with a new mystery to be solved. It's two years later . . . Friday steps out of prison, a shell of her former self. She's still wearing the same brown cardigan, but she swears she's never solving mysteries again! Yeah right – who is she kidding? She can't suppress her brilliant d eductive mind and is soon drawn back into the intrigues of Highcrest Academy. Then Uncle Bernie rings, pleading with Friday to fly to Italy and help him protect the Uffizi Galleries from a team of art thieves – and she can't say 'no' to family. Even if it means travelling to the city where Ian, her ex-boyfriend/nemesis is living. Will Friday be able to protect Italy's finest artworks? Will Melanie stay awake long enough to help her? And will Ian still be as gorgeous as a Greek god and twice as annoying? ...Show more