$24.99
AUD
Category: Picture Books
With a strong message of hope, interconnectedness, and empowerment, This Small Blue Dot features a little girl explaining the world to her baby sister. She hits on small wonders, big lessons, and everything in between, from sharing the joy of silly dances to contemplating the nature of this "small blue dot" we all live on. Author and illustrator Zeno Sworder, who hails from a multicultural background, wrote this story when his daughter was unable to find picture books with characters who looked like her. His precocious young narrator has opinions on plenty of things: nature and the environment, embracing difference, the power of imagination--and the trouble with broccoli. Rich pencil and crayon illustrations conjure up memories of childhood in this celebration of who we are, where we come from, and where our dreams may take us. In This Small Blue Dot, Sworder captures not only life lessons but also the fun, often strange experience of being a member of the human family on planet Earth.   ...Show more
Respect
by Aunty Fay Muir; Sue Lawson; Lisa Kennedy (Illustrator)
$24.99
AUD
Category: Picture Books | Series: Our Place Ser.
Our Way is old. Older than the red earth. Older than flickering stars. Our way is respect. A tender, thoughtful story reminding us to respect others and respect ourselves. Part of the Our Place series which welcomes children to culture.  'Dream team Aunty Fay Muir and Sue Lawson, who previously brought us the excellent Nganga: Aboriginal and Torres Strait Islander words and phrases, have collaborated with artist Lisa Kennedy to deliver this absolutely exquisite picture book.  In Respect, the first book in Magabala's Our Place series — the aim of which is to welcome children to Aboriginal culture — Muir and Lawson's sparse text is offset by Kennedy's luminous images, which come alive on the page.' — Hannah Gardiner, Books+Publishing ...Show more
Howl
by Kat Patrick
$24.99
AUD
Category: Issues and feelings
Howl is a masterfully told and exquisitely drawn story of a young girl's way of expressing and resolving big feelings. Maggie has had a very bad day. First of all, the sun was the wrong shape, in a sky that was too blue. The spaghetti was too long, and her pajamas were the wrong kind of pajama. Then Maggie begins to have wolfish thoughts... ...Show more
Family
by Aunty Fay Muir; Jasmine Seymour (Illustrator); Sue Lawson
$24.99
AUD
Category: Picture Books | Series: Our Place Ser.
Age range 3 to 9 Family is a thoughtful contemplation for all to learn the different ways that family makes us whole. This beautifully illustrated children's picture book shows everyone that 'family' can be about heart and home; an endless sky; stories and songs. It  'learns' us how to be with each othe r and with Country. Families come in all shapes and sizes, and this remarkably simple story teaches us all, that family can be many things. ...Show more
$27.99
AUD
Category: Picture Books
From master storyteller Bob Graham comes an adorable and affecting tale about imaginary friends and the bittersweet nature of growing up.   When Ellie is very small, she finds a lovable newborn dragon on a carton of eggs in the grocery store. Ellie calls him Scratch, takes him home, and moves him into h er dollhouse. Her mother can't see Scratch, and her teacher doesn't notice when Ellie brings Scratch to preschool, yet her friends are amazed. Ellie is lucky to have an affectionate, house-trained dragon like Scratch But dragons get quite large as they grow. And Ellie is growing, too, moving from dollhouses to dance parties, not noticing that Scratch's brilliant green scales are beginning to fade a little. . . . Beloved picture-book creator Bob Graham illustrates the joys of imagination and friendship in this touching story. With his signature gentle wit and warm, whimsically detailed illustrations, he captures the bond between girl and dragon, as well as the changes that come with time's passage. A wistful, quietly thought-provoking tribute to the friends who appear when we need them most, even if it's just for a little while.   ...Show more
$17.99
AUD
Category: Picture Books | Series: Pig the Pug
Pug was a Pug,and I'm sorry to say, he was shockingly lazy. Such a shameful display... Pig, the world's greediest pug, is back -- and he won't get off the couch! Pig spends all day, every day lounging around, binging snacks and TV. Trevor tries to convince him to come out and play, but Pig won't budge! Until one day, something happens to get Pig up off the couch once and for all... Rich with author-illustrator Aaron Blabey's signature rhyming text and unforgettable illustrations, Pig the Blob is a laugh-out-loud story that follows the seven previous books in the series (Pig the Pug, Pig the Winner, Pig the Elf, Pig the Star, Pig the Fibber, Pig the Stinker, and Pig the Tourist). ...Show more
$19.99
AUD
Category: Picture Books
Back to Sleep is a reflection of Zoe Foster Blake's much-loved brand and profile, told with an authenticity and humour born of experience. Poor Finn is looking forward to drifting off to sleep in his cosy warm bed, when Mummy appears wanting a drink. Finn resettles her and has just fallen asleep, when he's woken again... this time by Daddy, who's had a bad dream. And so it goes. Just when Finn has one parent back to sleep, the other wakes up! When will these two sleep through the night? A clever, playful, laugh-out-loud story that celebrates the ups and downs of family life. Kids and parents will enjoy sharing this gorgeous bedtime story.   ...Show more
$25.99
AUD
Category: Picture Books
Extraordinary imagery and rich language spark the reader's imagination as they enter the creative world of a young girl. From award-winning author Meg McKinlay and celebrated artist Matt Ottley comes a moving and visually stunning picture book that celebrates the transformative power of the creative pro cess from inception through recognition to celebration and releasing into the world. We shadow the protagonist as she contemplates the blue print of an idea, collects the things that inspire from the natural world to shape a bird. And breathes life into it before letting it fly free. It shows how small things, combined with a little imagination and a steady heart, can transform into works of magic.   ...Show more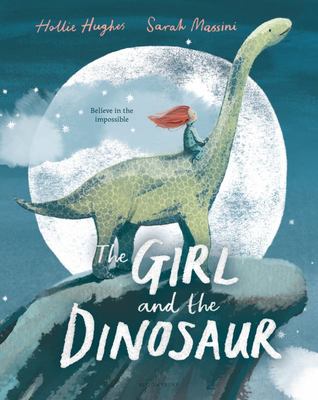 $14.99
AUD
Category: Picture Books
This evocative, beautifully illustrated picture book celebrates one girl's limitless imagination, perfect for fans of the Fan Brothers. Anything is possible and nothing's as it seems . . . In a town by the seaside, Marianne is often seen digging for buried treasure on the beach. One day, she finds the most wonderful treasure of all--a dinosaur skeleton! That night, Marianne makes a wish upon a star that her dinosaur will come to life. She wishes it with all her heart--and it comes true. Together, Marianne's adventures with her new friend are limited only by their imagination. This enchanting picture book will take you on a magical journey far beyond the page. ...Show more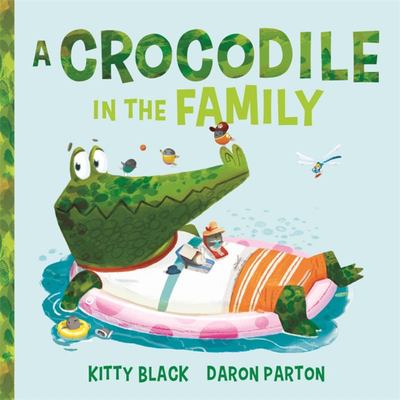 $16.99
AUD
Category: Picture Books
A family of birds stumble across an egg in the bush and take it home with them. The family are thrilled when a little crocodile hatches from the egg, but the other animals are a little confused. 'Why do you keep him?' they ask. 'Is it because he's helpful?' 'He is helpful,' replies the family, 'but th at's not why we keep him.' As Croccy gets bigger, the bush animals become more confused. 'Is it because he's beautiful? Is it because he's fun? Is it because he makes a great coat rack? Is that it? Is that why you keep him?' Croccy is beautiful, and he is fun, and he does make a great coat rack. But that's not why the family keep him. They keep Croccy because he belongs with them. And that's that. A Crocodile in the Family is a beautiful picture book with a whole lot of heart about family in all its shapes and sizes. It's the perfect bedtime read for kids aged 3+. ...Show more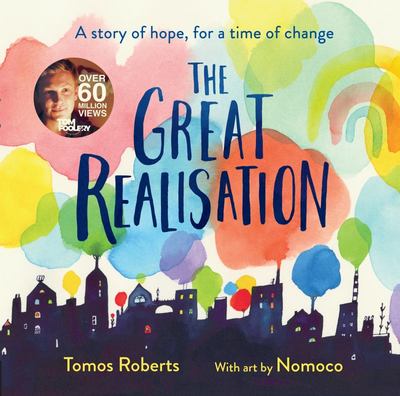 $24.99
AUD
Category: Picture Books
A post-pandemic bedtime tale that has captured the hearts of millions. First performed in response to the Coronavirus pandemic, Tomos Roberts' inspiring poem, with its message of hope and resilience, has been viewed more than 60 million times and translated into over 20 languages worldwide. From simple acts of kindness, to the creativity within us all, The Great Realisation is a celebration of the many things that have brought us together at a time of crisis. It captures, with magical resonance, the thoughts and feelings of millions worldwide as we adapt to a new way of life, cast aside old habits and reflect on what truly matters to us. It is a story for all readers, young or old, who dare to dream of a fairer, kinder, more loving world. ...Show more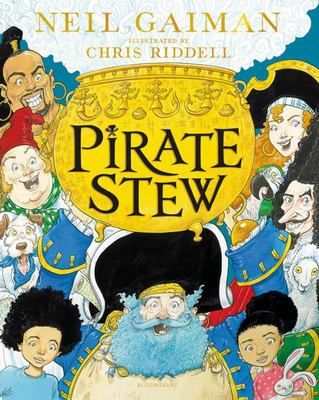 $22.99
AUD
Category: Picture Books
Meet LONG JOHN McRON, SHIP'S COOK . . . and the most unusual babysitter you've ever seen. Long John has a whole crew of wild pirates in tow, and--for one boy and his sister--he's about to transform a perfectly ordinary evening into a riotous adventure beneath a pirate moon. It's time to make some PIRATE STEW. Marvelously silly and gloriously entertaining, this tale of pirates, flying ships, doughnut feasts and some rather magical stew is perfect for all pirates, both young and old. With a deliciously rhyming text from master storyteller Neil Gaiman and spellbinding illustrations by the supremely talented Chris Riddell, this is the picture book of the year!  Pirate Stew! Pirate Stew! Pirate Stew for me and you! Pirate Stew, Pirate Stew Eat it and you won't be blue You can be a pirate too!   ...Show more