This is our hand picked selction of best new titles for Term 1, 2021. These will be available to purchase from the dedicated pop-up bookfair at your child's school. If purchasing online, once you have selected the titles you wish to purchase, make sure you choose the correct 'shipping' option to be delivered directly to your school and enter the student's name and room number in the notes section.
Below, each of the titles are listed, but if you want to head directly to a section e.g. 'Junior Fiction' - select that sub category from the menu.
Thank you for your support.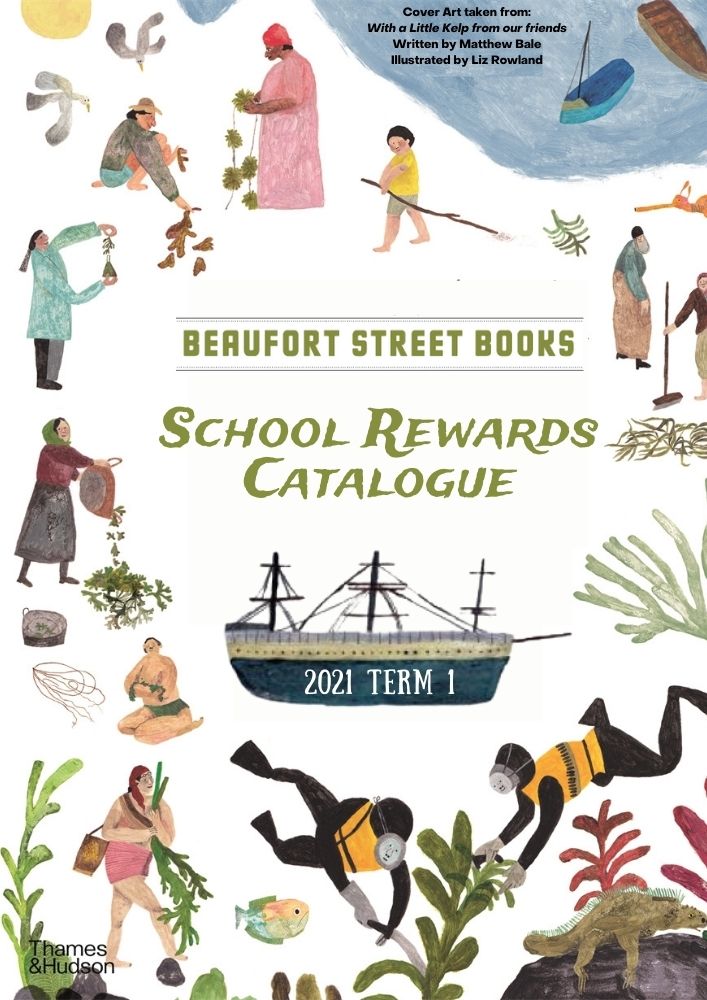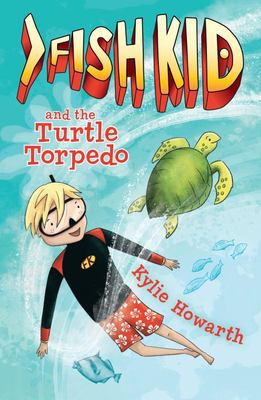 $14.99
AUD
Category: Junior Readers | Series: Fish Kid Ser.
Two troubled turtles and one sinking friendship. Can Fish Kid save them all or will it end in turtle disaster? Fish Kid's third epic ocean adventure is set on a small island in the Maldives, the perfect place for Fish Kid to supercharge his fish powers. His friendship with bestie, Emely, soon hits a sna g during a tricky sea turtle rescue. Secretly wishing for powers of her own, Emely's strange behaviour leaves Fish Kid wondering if their friendship and the super-sick turtle will survive. And if things weren't bad enough, another turtle from the sanctuary goes missing. Can this super hero-in-the-making use his fishy powers to save the day? ...Show more
$17.99
AUD
Category: Middle Readers | Series: Supernatural Investigations
Amari Peters has never stopped believing her missing older brother, Quinton, is alive. Not even when the police told her otherwise, or when she got in trouble for standing up to bullies who said he was gone for good. So when she discovers a ticking briefcase in his closet containing a nomination for a summer tryout at the Bureau of Supernatural Affairs, she's certain the secretive organisation holds the key to locating Quinton – if only she can wrap her head around the idea of magicians, fairies, aliens, and other supernatural creatures all being real. Now she must compete for a spot against kids who've known about magic their whole lives. No matter how hard she tries, Amari can't seem to escape their intense scrutiny and doubt – especially once her own supernaturally enhanced talent is deemed 'illegal'. With an evil magician threatening the supernatural world, and her own classmates thinking she's an enemy, Amari has never felt more alone. But if she doesn't stick it out and pass the tryouts, she may never find out what happened to Quinton ... ...Show more
$17.99
AUD
Category: Middle Readers
The first middle-grade novel from award-winning author Nicki Greenberg, this book is a classic whodunnit mystery set aboard a grand ocean liner in the 1920s. For as long as she can remember, Pepper Stark has wanted one thing: to join her father, the Captain, aboard the magnificent RMS Aquitania on a vo yage to New York. She has never been allowed to set foot on her father's ship – until now. From the decadent food to the star-studded passenger list, travelling First Class on Aquitania is every bit as glamorous as Pepper had imagined. And most dazzling of all is American stage sensation Perdita West, wearing the world-famous Saffron Diamond around her neck. When the priceless jewel disappears mid-voyage, Pepper unexpectedly finds herself entangled in the crime. With the Captain's reputation at stake, Pepper and her new friends set out to solve the mystery. But finding a missing diamond isn't so easy on Aquitania, where everyone has something to hide … With first-class glitz and glamour and a deliciously plotted intrigue featuring an uppity stage star, a missing diamond, a leopard and a loveable cast of child sleuths, The Detective's Guide to Ocean Travel is an exciting romp on the high seas, perfect for fans of Murder Most Unladylike and The Good Thieves. ...Show more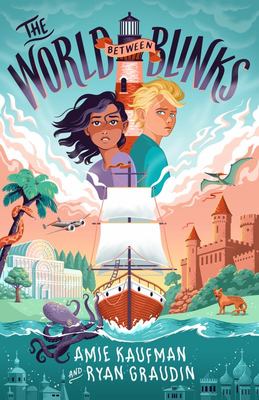 $16.99
AUD
Category: Middle Readers | Series: The\World Between Blinks Ser.
Discover a magical world where lost things are found ... Whenever cousins Jake and Marisol get together, adventure follows. They have their late Nana to thank for that. Her epic trips and treasure hunts were the stuff of family legend. This summer, with the whole family reuniting for one last vacation at Nana's home, the cousins are in for a legendary trip of their own. Following a map Nana left behind, Jake and Marisol sneak out to a nearby lighthouse - then accidentally slip into another world ... The World Between Blinks is a magical place, where all kinds of lost things (and people!) end up. Everywhere they turn, the cousins find real mysteries from history - plus a few they thought were only myths. But the man who holds the key to Jake and Marisol's return journey doesn't want to be found ... and if the cousins don't catch him fast, they could end up lost in this world for good. PRAISE FOR THE WORLD BETWEEN BLINKS:' An inventive, heartwarming first book in a new middle-grade series.'- Kirkus 'A brilliant, heartwarming blend of history, mystery, and adventure. I raced through every page, afraid to blink and miss part of the wonder.'- Shannon Messenger, bestselling author of Keeper of the Lost Cities Series 'A fast-paced fantasy adventure that will appeal to genre fans and reluctant middle grade readers alike.'- School Library Journal, starred review '[an] incredibly inventive story, chock-full of delightful descriptions and fascinating tidbits ... [and] a charming crash course in a host of historical mysteries and figures. Readers will have enormous fun ... all while learning lessons on the power of love, the value of memories, and the wonders that the world holds.' - Booklist, starred review ...Show more
Day Break
by McQuire, Amy with illustrations by Matt Chun
$24.99
AUD
Category: Picture Books
Day Break is the story of a family making their way back to Country on January 26. We see the strength they draw from being together, and from sharing stories as they move through a shifting landscape. The story refocuses the narratives around 'Australia Day' on Indigenous survival and resistance, and i n doing so honours the past while looking to the future. Confronting yet truthful, painful yet full of hope, Day Break is a crucial story that will open up a conversation on truth-telling for the next generation. ...Show more
$15.99
AUD
Category: Junior Readers
There's a new kid at Shipwreck Primary! But there's also something fishy about her. Can Finn the Shark and his buddies work out who she is, and could she possibly be the answer to their problems with Blake the bully? With Great White Shark teachers, treacherous undersea races and dangerous fishermen nea rby, it's never a dull moment in this School of Fish! An hilarious new underwater graphic novel. It will have you hooked!   ...Show more
$19.99
AUD
Category: Middle Readers
Imagine making friends with a polar bear... The Last Bear is perfect for readers of 8+, beautifully illustrated throughout by Levi Pinfold - winner of the Kate Greenaway Medal and illustrator of Harry Potter 20th anniversary edition covers. "This is an important first novel, important for us, for pola r bears, for the planet. It is deeply moving, beautifully told, quite unforgettable." Michael Morpurgo. There are no polar bears left on Bear Island. At least, that's what April's father tells her when his scientific research takes them to this remote Arctic outpost for six months. But one endless summer night, April meets one. He is starving, lonely and a long way from home. Determined to save him, April begins the most important journey of her life... This moving story will win the hearts of children the world over and show them that no one is too young or insignificant to make a difference. The Last Bear is a celebration of the love between a child and an animal, a battle cry for our world and an irresistible adventure with a heart as big as a bear's. ...Show more
Can You Do This?
by Michael Wagner; Heath McKenzie (Illustrator)
$19.99
AUD
Category: Picture Books
From the bestselling author of WHY I LOVE FOOTY and the superstar illustrator of DO NOT OPEN THIS BOOK comes a hilarious new book, where sibling rivalry is the name of the game. Sometimes, when you're the littlest in the family, you can feel a bit second-rate.I mean, everyone knows that big kids are be tter at everything. Like, EVERYTHING! I mean, they are...aren't they? Sibling rivalry reaches dizzying new heights in this action-packed picture book from two of Australia's best-loved storytellers. ...Show more
$8.99
AUD
Category: Early Readers | Series: School of Monsters
Today it's sports day in the sun. But do you think that Pete can run?  Ever since Pete tripped over his long legs and enormous feet, he refuses to run races with the other monsters. But what happens when Jamie Lee gets stuck in the mud down the well? It will take a special someone to help rescue her! We lcome to the School of Monsters: the funniest, silliest and most accessible series for first readers!   Start by reading only the last word on every line and work your way up to reading the whole story. With tumbling rhymes and an infectious sense of humour, the weird and wonderful students at the School of Monsters are guaranteed to spark a love of reading!     ...Show more
$16.99
AUD
Category: Middle Readers | Series: Keeper of the Lost Cities
Book 8.5 in the New York Times bestselling Keeper of the Lost Cities series delivers what fans have been begging for! Told in an exciting new way, the saga continues with plenty of huge reveals and shocking new twists - plus a complete series guide with beautiful colour and black-and-white illustrations and other awesome bonuses, never seen before in the UK! In this extra special installment of the Keeper of the Lost Cities series, the story picks up right from Legacy's particularly devastating cliffhanger. But chapters alternate between Sophie and Keefe's perspectives to give readers deeper insights into both beloved characters. New powers will be discovered. Hard truths from the past will come to light. And all of your favorite characters will find themselves tested in ways they never imagined. And that's not all! Unlocked also includes a comprehensive guide to the world of the Lost Cities, featuring new character and world details that have never been revealed before - plus fun bonuses like Keeper-themed recipes, a detailed map of the Lost Cities, gorgeous full-color illustrations, and so much more! Also in the Keeper of the Lost Cities series: Keeper of the Lost Cities, Exile, Everblaze, Neverseen, Lodestar, Nightfall, Flashback, Legacy. ...Show more
$16.99
AUD
Category: Middle Readers
Aidan disappeared for six days. Six agonising days of searches and police and questions and constant vigils. Then, just as suddenly as he vanished, Aidan reappears. Where has he been? The story he tells is simply...impossible. But it's the story Aidan is sticking to. His brother, Lucas, wants to believ e him. But Lucas is aware of what other people, including their parents, are saying- that Aidan is making it all up to disguise the fact that he ran away. When the kids in school hear Aidan's story, they taunt him. But still Aidan clings to his story. And as he becomes more of an outcast, Lucas becomes more and more concerned. Being on Aidan's side would mean believing in the impossible. But how can you believe in the impossible when everything and everybody is telling you not to? ...Show more
$24.99
AUD
Category: Indigenous
A wonderful companion to Gregg Dreise's highly acclaimed My Culture and Me, this joyful picture book celebrates Australia's Indigenous heritage and the diversity we enjoy today. Hello and welcome to our corrobboree. Hello and welcome to our gathering. Father Sky, Mother Earth together here with me. Diff erent colours, different people, together in harmony. ...Show more