$24.99
AUD
Category: Picture Books
When bricks start to go missing from the town's four walls, the mayor whips his citizens into a frenzy of aggravation. But when the town's people find the thief and her motive, they discover perhaps it is the mayor who is the problem.
Rocky and Louie
by Phillip Walleystack; Raewyn Caisley; Dub Leffler (Illustrator)
$24.99
AUD
Category: Picture Books
Louie's big brother, Rocky, has big dreams and wants to chase them. But Louie doesn't want him to forget where he belongs . . . A heartfelt story about the bond between two brothers and their special connection to country. Illustrated by CBCA award-winning picture-book creator Dub Leffler, and written b y acclaimed singer/storyteller Phil Walleystack and award-winning children's author Raewyn Caisley. ...Show more
Who's Your Real Mum?
by Bernadette Green; Anna Zobel (Illustrator)
$24.99
AUD
Category: Family
A beautifully illustrated story, written with a light and humorous touch, that celebrates nontraditional families and captures exactly what lies at the heart of family life - love. 'Elvi, which one is your mum?' 'They're both my mums.' 'But which one's your real mum?' When Nicholas wants to know which o f Elvi's two mums is her real mum, she gives him lots of clues. Her real mum is a circus performer, and a pirate, and she even teaches spiders the art of web. But Nicholas still can't work it out! Luckily, Elvi knows just how to explain it to her friend ... ...Show more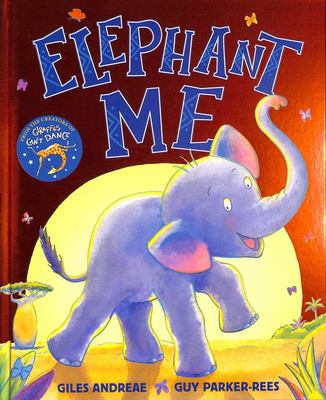 $24.99
AUD
Category: Picture Books
The empowering story of little elephant Num-Num, who discovers the importance of simply being YOU! From the creators of international bestseller and much-loved classic Giraffes Can't Dance. It's time for the Elephant Games! One by one, the young elephants compete to impress King Elephant Mighty and earn their Elephant Name. Nina is the strongest, so she becomes Elephant Strong. Norcus is the loudest, so he becomes Elephant Noisy. Little Elephant Num-Num thinks he will never discover his own special talent - until he learns that the very best thing you can be is YOU! Giraffes Can't Dance has been a much-loved family favourite for over 20 years, and has sold over 10 million copies worldwide. ...Show more
$24.99
AUD
Category: Picture Books
A beautiful, touching tale full of heart and visual humour from the creator of The Suitcase. Beetle and Caterpillar are best friends. Every day, they sit together on a big rock, sharing a picnic and looking out over the forest. But one day, Caterpillar goes missing and, try as he might, Beetle cannot fi nd her. Just as he is about to give up hope, a very friendly (and rather familiar) butterfly appears out of nowhere. Can it be his friend? She might look different but she is still just the same and they are together again, at last. ...Show more
$19.99
AUD
Category: Picture Books | Reading Level: near fine
A funny, warm and reassuring story from the internationally acclaimed creator of I Just Ate My Friend and Baz & Benz. Bear can't sleep. Did you hear that? Did you feel that? What was it?   It wasn't a hungry giant or a blood-sucking spider or a fire-breathing dragon because there is NO SUCH THING…   Is there? ...Show more
$26.99
AUD
Category: Picture Books
 A stunningly beautiful and powerful take on climate change, standing up for what you believe in, and the power of hope. With lyrical text by acclaimed author Trent Jamieson and illustrations by CBCA Award-winner Rovina Cai that will resonate long after reading. For fans of Shaun Tan and Armin Greder. A giant stands on the shore, watching the sea. She never moves, never speaks, until the day she turns to a little girl and says, 'The sea is rising.' The brave girl takes the message to the town. But when the people refuse to listen, the giant must find another way to save them. Perfect for the children of the Climate Strike, this is a lyrical and deeply moving story about climate change, standing up for what you believe in, and the power of hope.   ...Show more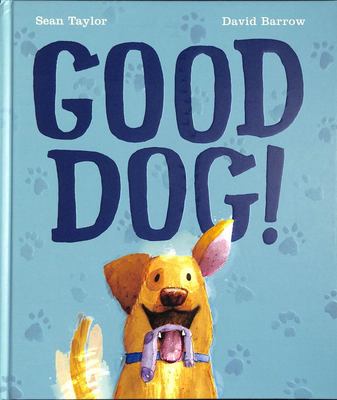 $22.99
AUD
Category: Picture Books
Dog really tries his best to be a Good Dog! for his owner, Melvin.  But unfortunately it's just not that easy. First there's the case of the missing extra-delicious-smelling pizza slice - but that's really nothing to do with him. Then there's giant surprise SNIFFLE SNUGGLES when Melvin is lying down as leep. Then there's the smashed lamp... and the wee-wee on the floor... But it really is SO DIFFICULT to be a Good Dog. Will Dog ever succeed? Find out in this hilarious, heartwarming story of one lovably clueless dog and his owner.  From the team that brought you My Mum Always Looks After Me So Much.    ...Show more
Items per page:
1 - 8 of 8